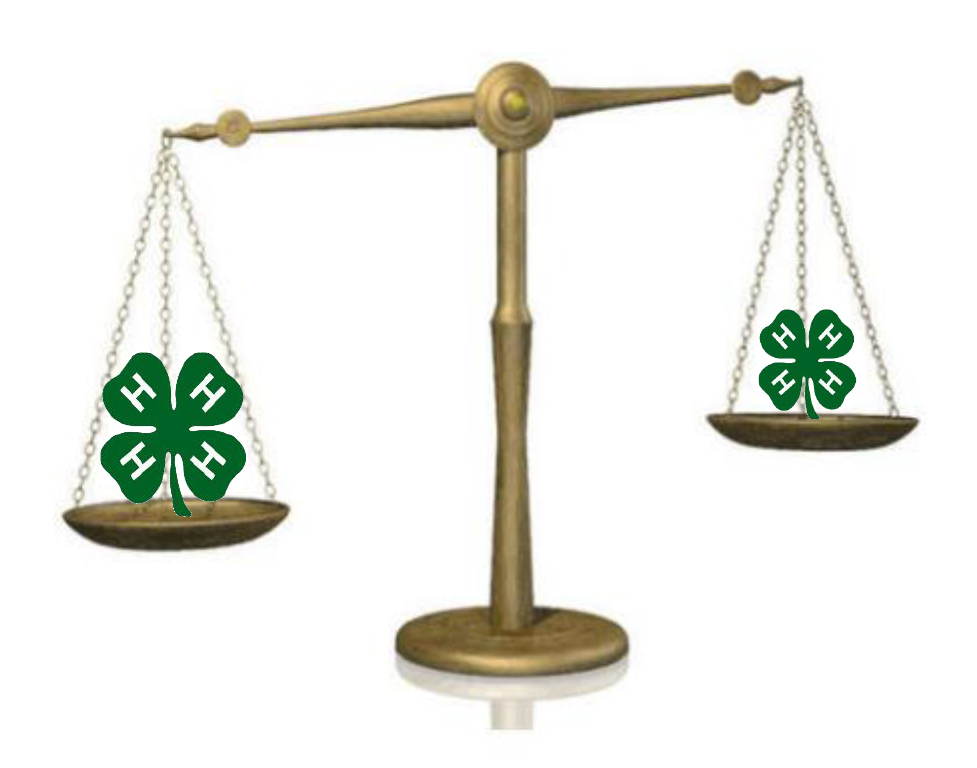 Lori Gallimore, Extension Specialist
… I don't know what to do.   I don't know what subject areas I am supposed to judge, when are you going to tell me? Are you going to send me any information? I also have another big event during that time, what if I can't make the deadline? These are the types of questions that have begun to emerge as we get closer to the portfolio deadline. For those of you who are assigned to judge 4-H portfolios in early May, here is a little information that you will need to know and that will hopefully help ease your worries:
You will be sent information on "how to judge" in advance of the judging start date.
Portfolios are due into the state 4-H office on May 1. I will need a couple of days to get these set up with their scorecards in Showare and SharePoint, etc… We will, therefore, begin judging on Monday, May 7. You will be sent an email on Monday, May 7 with the details for your specific judging assignment.
All portfolios will need to be judged by COB on Wednesday, May 23. We all have multiple projects going on at the same time. You were given this assignment last fall, so there should be no surprise. You have over two weeks to complete the judging assignment. However, if you have an issue, please contact your regional office immediately!
I want to make the judging process as enjoyable and simplistic as possible. In addition to the training information that will be emailed to you in advance, I will also be "live" and online on the following dates and times to help answer any questions you may have regarding judging procedures, etc… This is a come-and-go-at-your- convenience event. You are NOT required to attend any of these sessions.
However, if you have a question, just log on during on the of the meeting times slated below. Ask your question. I will answer it. And then you can leave the meeting. Sometimes, it is easier to "look" at the question or portfolio or scorecard by "screen share" and talk about it rather than trying to do this by "words" alone. Sometimes it helps to have multiple people in on the conversation. I have no idea if this will work or if you will like it or even use it … but it will be available for you for 2018. Please note, all of the times listed below are EASTERN. You, of course, may contact me at any time regarding questions … but I am specifically setting aside these times to work with you one-on-one.
All of the portfolio sessions will be conducted via Zoom. The dates, times and links are as follows: