Zach Bartenslager, UT Animal Science Lecturer/Livestock Judging Coach
This year's State 4-H Livestock Judging Competition was held Tuesday, June 5th at the University of Tennessee, Knoxville. Ten teams from across the state competed.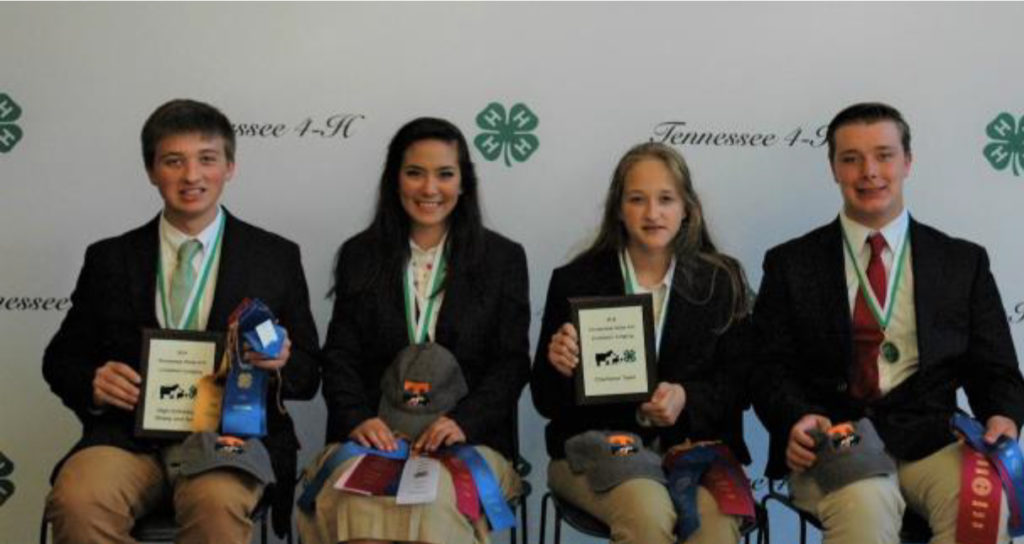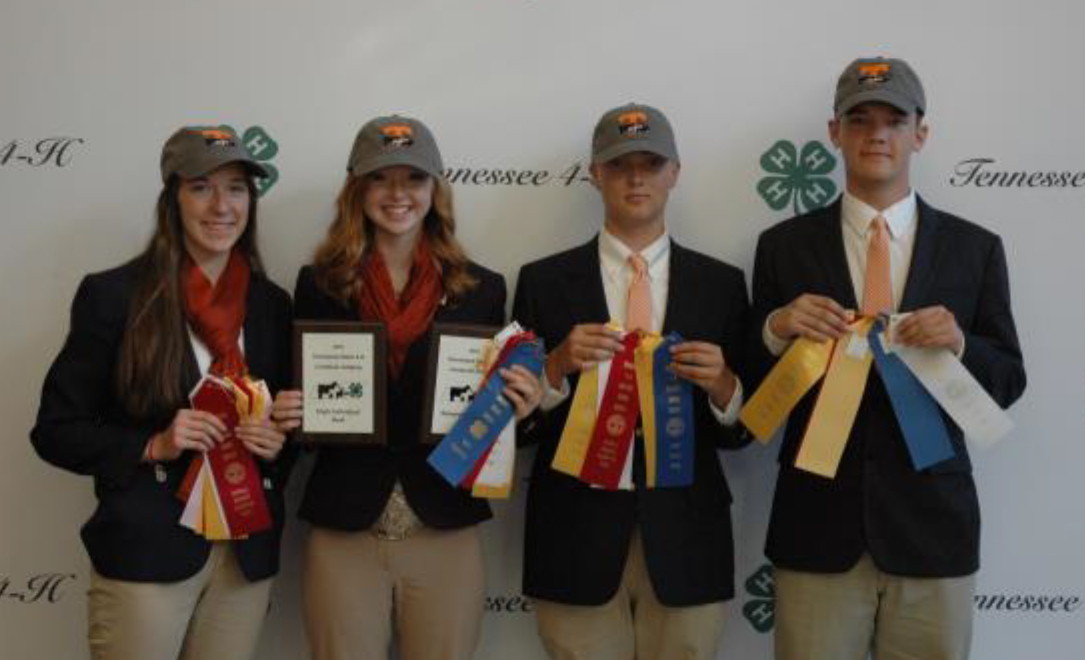 Thank you to all of our animal providers for this year's contest. Doug Venable, Hubbard Club Lambs, Housley Family, Southern Star Herefords, Pit Kemmer, and UT Animal Science.
A special thank you to Dr. David Kirkpatrick, Dr. Jason Smith, Mr. Tom Devine, Mr. Jared Givens, and Ms. Melissa Hubbard for serving as officials during the contest. Donors for this event are: Lower Middle TN Cattlemen's Assoc, TN Cattlemens Assoc, TN Farmers Co-op, TN Livestock Producers, TN Pork Producers Assoc, TN Sheep Producers Assoc and TAE4-HW. We would also like to thank all of those individuals who devoted time to help run the contest.
Results for the contests are as follows:
Team Results:
Henry County – 1749
Lincoln County – 1739
Gibson County – 1716
Wilson County – 1697
Bedford County – 1667
Cocke County – 1654
Union County – 1643
Hamblen County – 1597
Decatur County – 1535
Sumner County – 1521
Individual Results:
Murray Perkins, Henry County – 601
Aubrie Croom, Gibson County – 593
Kendall Martin, Lincoln County – 587
Tristian Crick, Bedford County – 583
Juliann Fears, Lincoln, County – 580
Livestock Judging Individual Species Awards:
Beef: Murray Perkins, Henry County
Sheep/Goat: Shelby Summar, Wilson County
Swine: Shelby Summar, Wilson County Reasons: Shelby Summar, Wilson County