Junior High 4-H Academic Conference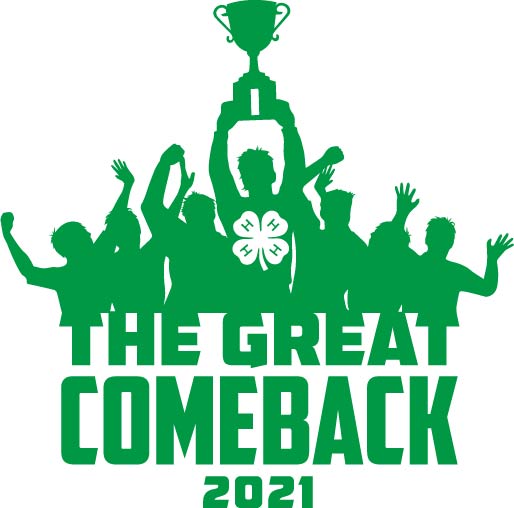 The University of Tennessee, Knoxville
June 7 – 10, 2021
4-H Junior High Academic Conference is celebrating its thirty-third birthday this year. This 4-H STEM event will be June 7 – 10, 2021, on the campus of the University of Tennessee at Knoxville.  Participants receive intensive training in their 4-H project area under the supervision of university scientists and specialists and explore related career opportunities. The conference provides a variety of rewarding and fun-filled experiences in classroom, outdoor and laboratory settings.
Any junior high 4-H member (6th-8th grade on January 1, 2021) enrolled in projects relating to one of the following sixteen interest areas is eligible to attend the conference.
Delegates will be selected on the basis of an application form available from the county Extension office or the Tennessee 4-H forms and materials page. Delegates may attend the conference only once in a given project area. Selected state 4-H council members, volunteer leaders, and Extension personnel will attend to assist with the program.
The registration fee to attend Junior High 4-H Academic Conference is $75.00. Once you have been notified of your selection as a delegate, send your check to your county UT Extension office.
To recognize outstanding 4-H members and leaders.
To provide academic training related to the participants' 4-H project areas.
To offer special opportunities for career exploration in agriculture and family and consumer sciences.
To meet other 4-H members with similar interests.
To experience campus life and facilities first hand.
Tuesday, June 8
Arrival
Registration and Orientation
Swimming – Cost $5.00
Dinner
Campus Tour/Scavenger Hunt
Opening Assembly and Recreation
Wednesday, June 9
Breakfast
Project Training
Lunch
Trip and Dinner at Dollywood
Thursday, June 10
Breakfast
Project Training
Lunch
Service Learning Field Trip
Graduation and Awards Banquet
Movie and Pool Party
The scientists and specialists who will be conducting the program are experienced UT faculty members with national reputations in their areas of specialization. They have been chosen for the conference on the basis of their experience and ability to work with young people.
You will live in the air-conditioned comfort of the UT Knoxville dormitories. Most of your meals will be on campus at a university cafeteria. Your address at Academic Conference will be:
"Your Name"
Junior High 4-H Academic Conference, "Your Region" Delegation
State 4-H Office
2621 Morgan Circle, Room 205
Knoxville, TN 37996-4510
Sheet and blanket or sleeping bag
Towels and washcloth
Soap, toothpaste, etc.
Comfortable shoes
Raincoat and umbrella
Sweater or light jacket
Appropriate clothing (sports clothes in good taste will be appropriate for most of the conference. No cut offs, tank tops, or short shorts).
Girls – A "dressy" dress or suit will be appropriate for the Graduation and Awards Banquet on Thursday night.
Boys – Bring a suit or sport coat and tie for the Graduation and Awards Banquet on Thursday night.
Bring swim wear if you wish to swim.
Consider bringing some work-type clothing for your project training sessions, many of these will involve "hands-on" experiences with plants and animals.
Before coming to Junior High 4-H Academic Conference, you and your parents or guardians must sign the 4-H Activity and Event Acceptance Form (F 600), which is available from your county Extension office or the Tennessee 4-H Forms and Materials page). When you sign this form, you are agreeing to follow all rules set up for the event.
As an official delegate of your region, you should be the best representative possible. Be an example of a model 4-H'er!
Make it a point to be on time or ahead of time for each session and event.
Be a good listener. You will be receiving instructions from some of the top scientists and researchers in the United States. You can impress them by your attentiveness.
Smoking and chewing gum are out of place during the conference.
Writing notes of gratitude to sponsors, leaders, agents, and parents will be greatly appreciated.
Share your experiences with others when you return home. Take notes and be prepared to give an interesting an worthwhile account of your UT experience.
The event is sponsored by gifts from a variety of donors with an interest in giving youth an in-depth project experience on the University of Tennessee campus.
Ezell/Purity Endowment
Greever Memorial Fund
Tennessee Farmers Cooperative
Stanfill Memorial Fund
Tennessee Pork Producers association
University of Tennessee Institute of Agriculture
The program is conducted through a cooperative effort by the University of Tennessee Extension, the University of Tennessee Herbert College of Agriculture, the University of Tennessee College of Veterinary Medicine, and University of Tennessee AgResearch.
Got a problem? Have questions? Any suggestions?