There are many recognition opportunities for 4-H members — awards, trips, scholarships, and other honors. Extension agents, volunteer leaders, and 4-H members find out more about these opportunities through the Tennessee Awards and Recognition Handbook. Rules and regulations governing eligibility of 4-H members participating in state award and recognition programs are also included. Listed below are just a few.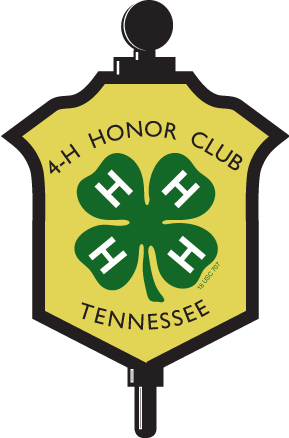 What is 4-H Honor Club?
The 4-H Honor Club is organized statewide and provides recognition, primarily within counties, of junior high 4-H members who have demonstrated consistent leadership ability and have been active members in their clubs and communities. Tennessee 4-H Honor Club is one of three recognition levels that an outstanding 4-H member may achieve during their 4-H career. 4-H Honor Club membership is granted to those 4-H'ers who have shown exceptional 4-H project work and a willingness to share what they have learned with other 4-H'ers as a junior or teen leader.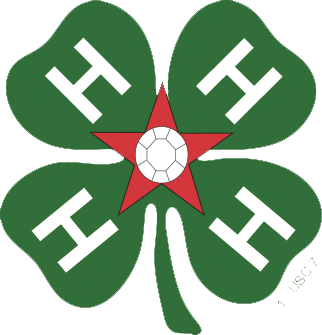 What is 4-H All Stars?
Tennessee 4-H All Stars is the second level in the Tennessee 4-H recognition program for outstanding 4-H members. Through active participation in their 4-H clubs, 4-H'ers in seventh through twelfth grades can earn points to become members of the 4-H Honor Club. Once they complete the eighth grade, Honor Club members may apply for membership through their county office in 4-H All Stars. Membership in All Stars is based on SERVICE, which is the All Star motto.
Enter your volunteer hours using the 4-H All Star Volunteer Form

Vol State
Vol State is the final step in Tennessee's three-level recognition program…Honor Club, All Stars, and Vol State. The Vol State Award is the highest honor a Tennessee 4-H'er may receive. Members are inducted in an impressive candlelight ceremony on the final night of Tennessee 4-H Roundup.
Volunteer Recognition
Tennessee 4-H Youth Development recognizes that volunteers are essential to delivering the mission of our program. The Tennessee 4-H Volunteer Awards and Recognition program provides various opportunities to recognize the many outstanding volunteers that serve in our organization. Learn more about recognition opportunities in Tennessee 4-H on our Volunteers page.