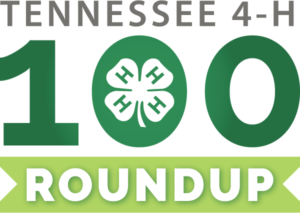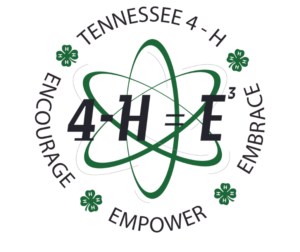 The University of Tennessee at Knoxville
July 17-21, 2023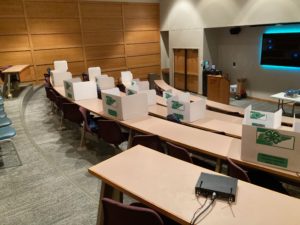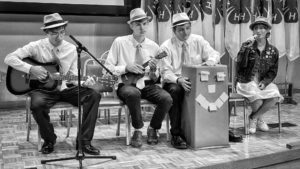 Scenes from the 2022 Tennessee 4-H Roundup and All Star Conference
We are offering a special Alumni opportunity at Tennessee 4-H Roundup since it is the Centennial!
Go to https://tn4hfoundation.org/celebrate100/ to register and for more information!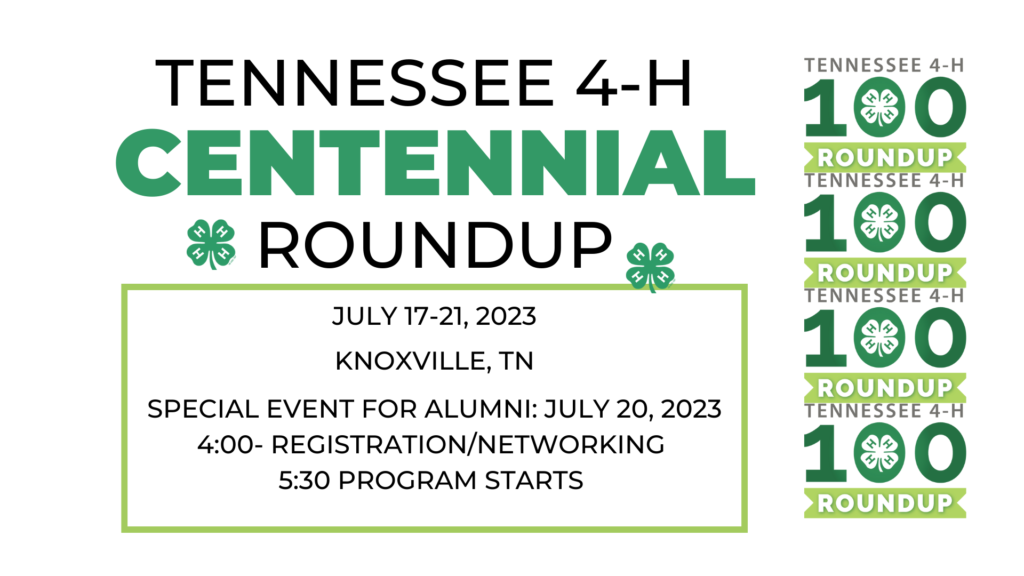 All project finalists should plan to attend. The current state winners in citizenship and leadership, all active 4-H All Stars, and current 4-H members who have previously attended National 4-H Congress as project winners may also attend Roundup. Each county may send one active volunteer leader for each eight (or major fraction thereof) members attending Roundup. State 4-H Council, State Committee of Volunteer Leaders, and selected UT Extension personnel also attend to assist with the program.
To enable senior 4-H members to become better acquainted with their state university and career opportunities offered by the University of Tennessee.
To offer opportunities for senior 4-H members to become more familiar with new research-verified principles in agriculture, family and consumer sciences, and related fields.
To help senior 4-H members receive due recognition for their outstanding project work and leadership accomplishments.
To provide senior 4-H members satisfying civic and social experiences based on their needs and interests.
The Roundup registration fee is $75 for state finalists and $250 for All Stars attending as non-finalists. State Council members and volunteer leaders attend on scholarship. Registration should be completed through each county Extension office.
Roundup registration will be held in Fred Brown Hall on the University of Tennessee Knoxville campus, Monday, July 17, 2023. The opening assembly will be Monday evening. Roundup will end Thursday evening, July 20, 2023, with the Vol State Ceremony and installation of the new officers, followed by a farewell dance.
All delegates will stay by regions in the air-conditioned comfort of the University of Tennessee Knoxville dormitories (Fred Brown Hall). Most of the meals will be in a university cafeteria. Breakfast each morning will be provided.
The University of Tennessee Knoxville makes a special effort to arrange college tours for delegates attending Roundup. Delegates may choose the area in which they are most interested and meet with UTK staff and students who will show them the facilities and answer all their questions. For more information on the University of Tennessee Knoxville, click on the logo below.
Here is a list of "must have" items when packing for State 4-H Roundup and All Star Conference.
Sheets and blanket or sleeping bag
Pillow
Towels and washcloth
Soap, toothpaste, etc.
Comfortable shoes
Raincoat/umbrella
Sweater or light jacket
Alarm clock
Bathing suit
Knowing what to wear for Roundup can be a challenge…especially if this is your first time attending the event. Keep in mind you are representing your county as well as the 4-H program. Thus, it is better to be "over-dressed" than "under-dressed." The most important and most basic guideline is that your general appearance should be neat and clean. To help you plan, please be familiar with the dress code.
Make it a point to be on time or ahead of time for each session and event.
Be a good listener. Some important donor representatives, university officials, and 4-H alumni will be speaking during Roundup. Impress them by your attentiveness.
Smoking and chewing gum in public are out of place during Roundup.
Thoughtfulness in writing notes of appreciation to sponsors, leaders, agents, and parents will mean much to them.
Share your experience with others when you return home. Take notes and be prepared to give an interesting and worthwhile account of your Roundup experience.
Remember…as official delegates of their counties, delegates serve as 4-H ambassadors. Delegates should strive to be an example of a model
4-H'er! Be courteous in assemblies. Two whispers do not bother a speaker, but 500 whispers make it difficult for him/her to be heard, so be considerate.
Before coming to State 4-H Roundup, delegates and their parents or guardians must sign Form 600A: 4-H Activity and Event Acceptance Form (available from the county Extension office or the Tennessee 4-H Forms and Materials page). When delegates sign this form, they are agreeing to follow all rules and guidelines for participation.
Related Links
Vol State | Awards and Recognition Handbook | Orientation Information | Agent/Leader Responsibilities | Volunteer Position Description