4-H/JAPANESE SUMMER HOSTING PROGRAM
Being a host family is an experience that will last a lifetime. The States' 4-H International Exchange Summer Inbound Program brings nearly 700 young people from around the globe to homes across the United States every summer. As members of 4-H families, exchange participants experience life in the United Staes and share their own culture in a variety of ways. This experience will allow your family the opportunity to expand their global perspective, while opening a brand-new world to a young person from overseas. You and your family can join in this unique adventure by hosting this summer. All it takes is a warm heart, an open house, and a passion for international experiences.
Watch this clip to hear how the host families and participants describe their experience in one word!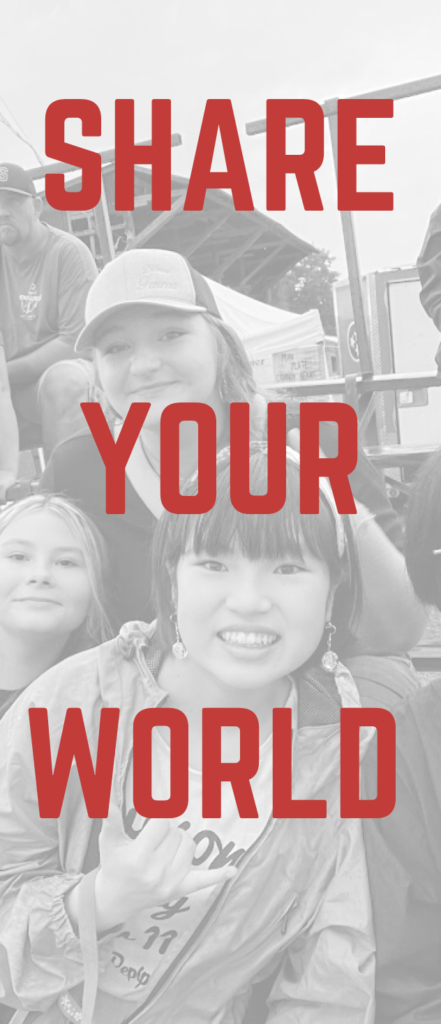 Young people who participate in 4-H international opportunities:
Develop an appreciation of the social, economic, political and cultural contributions of other countries.
Better understand how culture influences values, beliefs and attitudes.
Instinctively appreciate the value of international collaboration, understanding, and empathy.
Expand the global citizenship component of their 4-H project.
Practice foreign language, verbal and nonverbal communication skills.
Share the international experience through presentations in their community.
How old are the delegates?
Delegates are between the ages of 12-18. To host a youth delegate, you must have a child living in your home who is the same gender, and within three years of age as the youth you host.

I don't have children living at home, can I host?
Yes, we also need a host for the adult chaperone.

Where will my visitor be from?
Japan.
What are the requirements for host families?
To host a youth delegate, you must have a child living in your home who is the same gender and approximate age as the host youth.

Will they speak English?
All students will have studied English in school, but their speaking abilities are very limited.

What are the expectations of the host family?
They will become a member of your family and participate in your daily life.
How long will they stay?
3 1/2 – 4 weeks.

When will they arrive?
The Japanese delegates will arrive July 23 and depart August 18, 2023.
Will the exchange student be able to attend school with me?
You will need to discuss with your school principal, but in most cases, the school is very open to having exchange students at their school.
How much will it cost?
Lodging, meals, transportation, and any cultural excursion fees.
Visit https://www.states4hexchange.org/apply/host/ and select Tennessee from the drop-down list. Click the green Host – Summer button. From there, you will create a profile and fill out the online application form.
Once your profile is created and the application form completed, the state 4-H office will be notified and contact you.
The process includes an online application, background screening, reference checks and in-home interview.
If you have questions concerning the process, contact Jamie Harris (jhharris@utk.edu) or Steve Sutton (ssutton2@utk.edu) for more information.
Check out the State's 4-H International Exchange Programs site at www.states4hexchange.org.
You can learn more about Labo, our Japanese partner organization, at https://labo-exchange.com/.
If you have any questions about the International Exchange Program, please reach out to Jamie Harris (jhharris@utk.edu) or Steve Sutton (ssutton2@utk.edu).