4-H Healthy Futures
4-H Healthy Futures is a partnership between 4-H and UnitedHealthcare, with programming focused not only on helping children and their families live healthier lives, but also equipping children and teens for healthier, successful futures that will drive economic prosperity. This program is meant to drive toward economic mobility outcomes as we integrate workforce preparation programming with nutrition, mental wellness, and physical activity education essential to fostering upward mobility in communities. Through this pairing, we can meet the immediate needs of youth and their families with healthy living life skills, preparing them for a future in which they can advance economically and as a result, live lives with lower instance of chronic disease. Contact Shelby Brawner at ssummare@utk.edu for more information.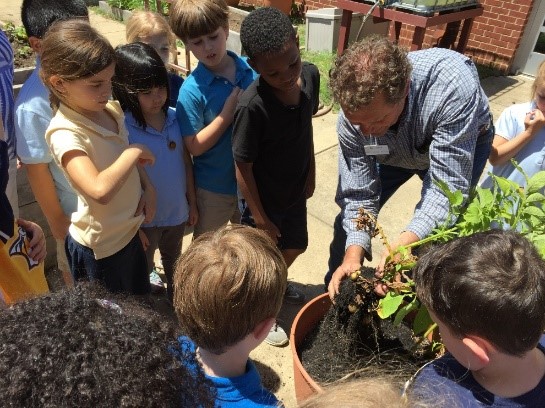 4-H Healthy Habits
The 4-H Healthy Habits program focuses solely on food access, cooking skills, and basic nutrition behaviors with budgeting. In addition, part of this program is the facilitation of connecting families to all available food resources and programs available in the community. There is the opportunity for families to learn with their child(ren) through one required activity, such as cooking at home, shopping for food, visiting farmers markets, picking produce at a local garden, or community program events. Teen leaders are also active in youth adult partnerships to help deliver the programming to younger youth. The 4-H Healthy Habits program is a partnership between 4-H and the Walmart Foundation. To learn more, contact Shelby Brawner.
4-H Health Rocks!
4-H Health Rocks! is a program based on decision-making and appropriate health knowledge with its beginning-level curriculum targeted at youth ages eight to twelve, and intermediate level targeted at youth ages twelve to fourteen. This experiential education program is facilitated by teen/adult leadership teams to help youth learn key messages and skills, such as critical thinking, how to manage stress and peer pressure, how to communicate effectively, and how to critically analyze media messages. Special emphasis is placed on drug, alcohol, and tobacco use prevention. The program also includes components that bring youth and adults together as partners in developing community strategies to prepare young people to make healthy choices. Developing life skills, such as communicating with others, dealing with stress, and critical thinking, help youth develop internal strength to resist risky behaviors. Health Rocks! is designed and implemented on the belief that prevention programs that incorporate experiential learning, life skill development, and decision-making will truly reduce tobacco and drug use in our young people. Want to learn more? Contact Shelby Brawner.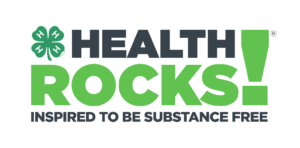 4-H Health Rocks! Mentoring Program
The 4-H Health Rocks! Mentoring Program goals are to improve outcomes for youth in the rural Appalachian Region who are high risk for opioid abuse, prevent drug abuse, reduce negative outcomes, and promote positive youth development through mentoring. This program also implements enhanced practices that will enrich positive outcomes and further align with research and evidence on effective mentoring. Peer mentoring is utilized with 4-H activities and the integration of the 4-H Health Rocks! curriculum. Contact Shelby Brawner at ssummare@utk.edu to learn more.