Nearly all 4-H projects offer 4-H STEM programming. 4-H is committed to addressing our nation's critical challenge to improve STEM literacy, increasing the number of students seeking postsecondary education in STEM, and increasing the number of young adults pursuing careers in STEM fields. 4‑H programs provide 4‑H youth the opportunity to learn about Science, Technology, Engineering, and Math (STEM) through fun, hands-on activities and projects.
Two great examples of STEM programming are the Creative Arts and Design and Clothing & Textiles projects. Take some time to explore these unique STEM projects.
The Tennessee 4-H Tech Changemakers program is open to teen members with a drive for STEM and a focus on helping others learn more about STEM in their everyday lives. More information about the program and involvement can be found on the TCM website linked in the title.
Published lesson plans for agents and volunteers to use in In-School club meetings can be found on the 4-H Curriculum Search page on the Extension Publications website. Information about the formatting of the lesson plan can be found by watching this video​.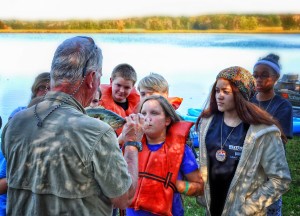 Stewardship of our natural resources is founded on actions learned early in life. There is a great need to expose our youth to the science of the environment using applications that excite and intrigue. Backyard STEM (Science, Technology, Engineering, and Mathematics) is an environmental science program focusing on getting students outside or bringing the outside into the classroom for experiential learning about our environment.
Tennessee 4-H operates four 4-H Centers located throughout the state. The 4-H Centers offer various camps and an extensive summer camping program for young people in the fourth through twelfth grades. Each 4-H Center also operates Science, Nature, and Environmental Education programs for schools and other groups during the school year.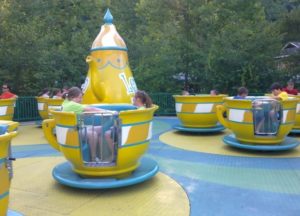 Junior High Academic Conference is an educational program on the University of Tennessee, Knoxville campus. Participants receive intensive training in their 4-H project areas under the supervision of university scientists and specialists and explore related career opportunities. The conference provides various rewarding and fun-filled experiences in the classroom, outdoors, and laboratory settings.
Electric Camp is a fun-filled, rewarding adventure in electricity held at the University of Tennessee, Knoxville. The camp features learning centers staffed by electric utility professionals. Each learning center will use hands-on activities that allow the 4-H members to learn by doing. Electric Camp is for boys and girls enrolled in 4-H who are in grades six and seven as of January 1 of the current calendar year. Members do not have to be enrolled in the Electric project to attend the camp, but they should have an interest in this area.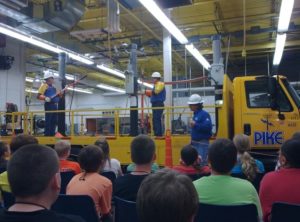 Links:
4-H STEM relies heavily on partnerships and sponsorship for its success. Contact Daniel Collins about 4-H STEM in Tennessee.