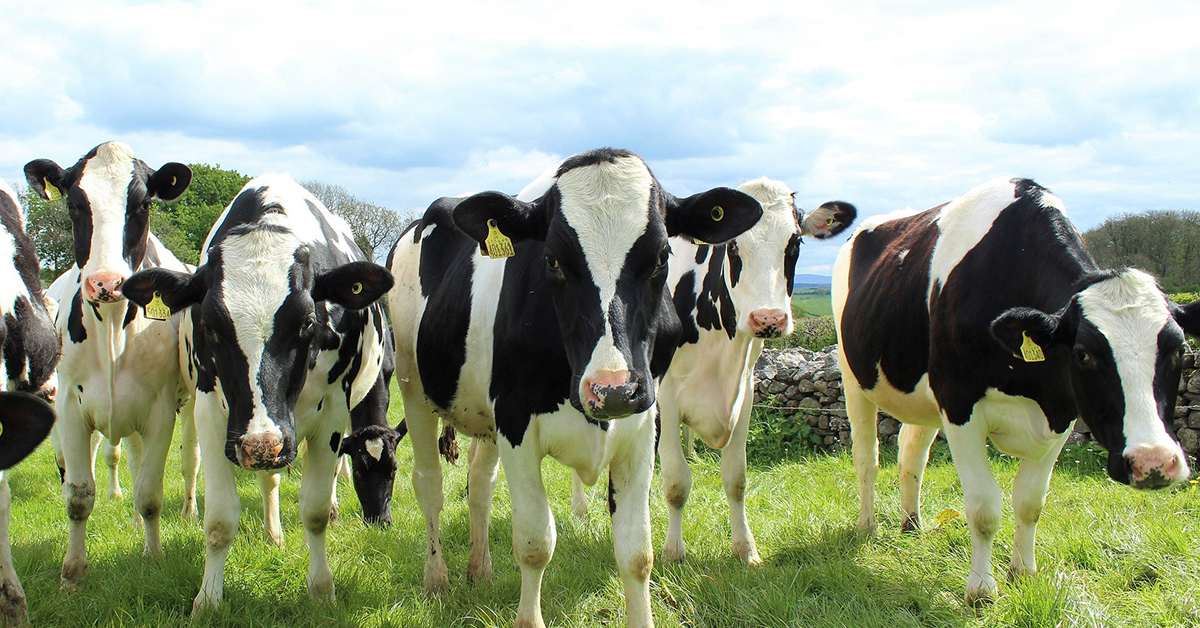 Rebecca Layman, FCS Agent, Monroe County
Very few counties take time to train a 4-H Dairy Products Judging team. It is harder to find teens who are willing to taste questionable milk than it is to make the samples and train them. So why should you offer this opportunity to your teens? The state winning team gets to take an educational trip!!!
Last fall the Monroe County team of Chris Bannon, Lila McConkey, and Nikki Lawrence won the opportunity to enjoy this adventure. With the assistance of Dr. Eckelkamp, State Dairy Specialist who suggested tours, we decided to go to Kentucky. The last week of March we set out for Kenny's Farmhouse Cheese in Austin, Kentucky where we were greeted by Mr. Kenny Mattingly and introduced to his staff who gave us a tour of the entire cheese making process. Plus they showed us the robotic milkers and explained both the agricultural and technology aspects of the dairy operation. Our visit ending by sampling several wonderful types of cheese.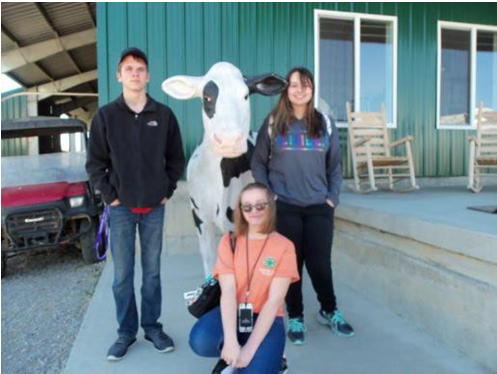 As many activities as possible were crammed into the two day trip. Other highlights included, eating at Chaney's Dairy Barn where they make their own ice cream, touring the Baker Arboretum and The Downing Museum (I still don't understand some abstract art), pulling off a bank robbery to exit an escape room with 15 seconds to spare, touring Mammoth Cave, exploring the Corvette Museum and racing go-karts. We also got to watch Kentucky police train for high speed chases by chasing Corvettes around the race track.
Thanks to our volunteer leader, Tim Dunsmore, the best navigator ever, we got to travel through scenic farmland in both Tennessee and Kentucky. By the time we returned to Madisonville everyone was tired but very appreciative of the sponsors of the trip, the American Dairy Association of Tennessee, Tennessee Dairy Products Association; and Tennessee Association of Extension 4-H Workers.