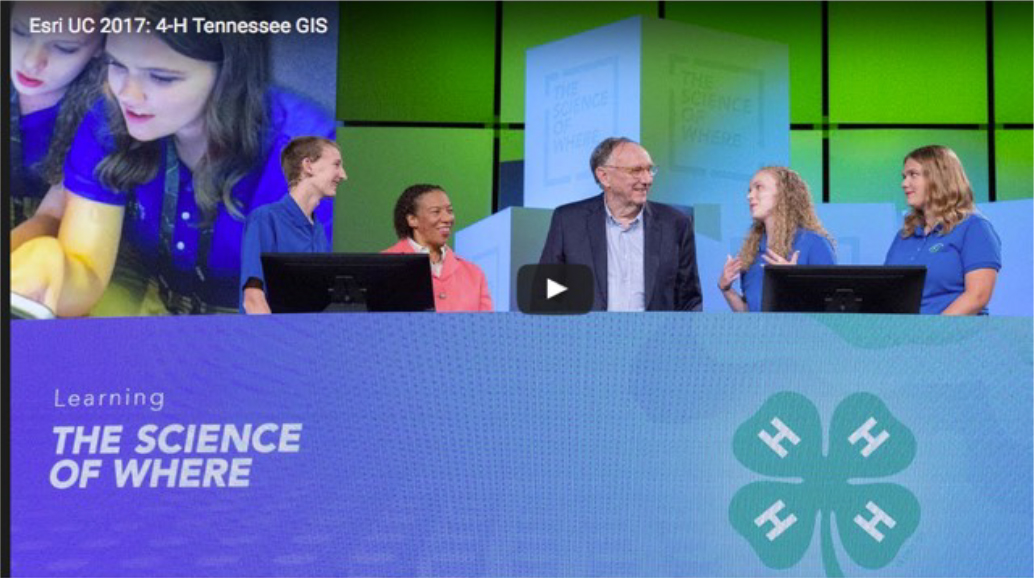 Daniel Sarver, Extension Specialist
The 2018 Tennessee 4-H GIS Contest rules and entry forms are available for down- load. The contest gives 4-H members an opportunity to demonstrate their geospatial knowledge and map making skills. Eligible youth may also apply for the opportunity to represent Tennessee on the National 4-H GIS/GIS Leadership
Team (GGLead) and attend its annual workshop at the Esri Education GIS Users Conference in San Diego, CA. That trip is made possible through generous sponsor- ship by the Tennessee Geographic Information Council, Inc. (TNGIC) and other donors.
The contest entry deadline is February 1, 2018. I wish we could make it later, but we need time to determine winners and submit GGLead applications by their deadline of February 16.
Remember, this is a virtual contest with all entries submitted electronically, eliminating the frustrations, time, and expenses of meeting judges in person or live via Zoom.
Download contest rules and forms.
See examples of previous contest entries visit the TN 4-H GIS Facebook page.
Watch Tennessee 4-H members' presentation at the 2017 Esri International GIS Users Conference plenary session before about 15,000 people.
Timothy G Prather
Extension Specialist
Biosystems Engineering & Soil Science Department