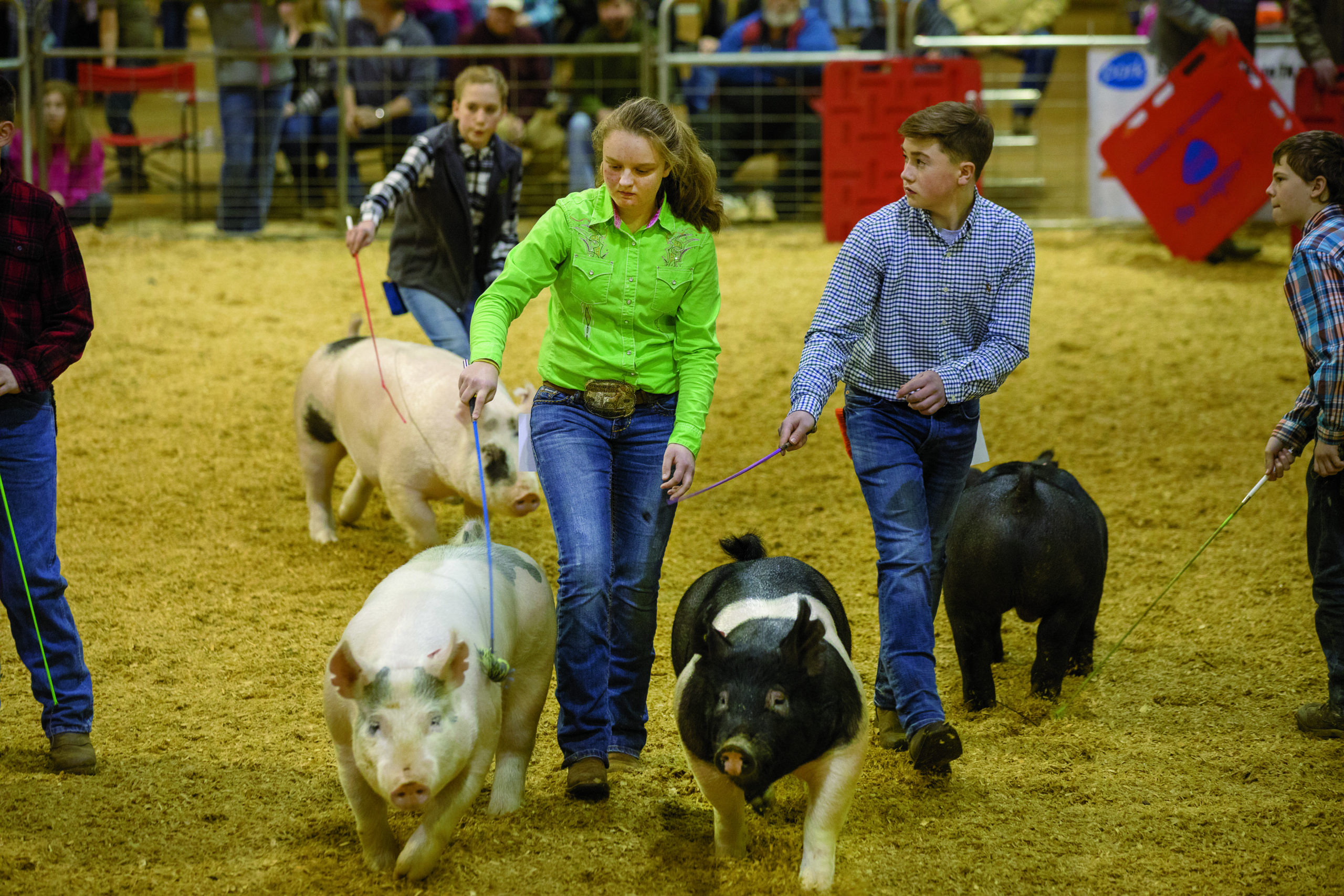 Aaron Fisher
, Extension Specialist

, Youth Livestock and Equine Programs

Hello all, information for the 2021 Virtual Swine Event has been posted to the swine project page located at: https://animalscience.tennessee.edu/animal-exhibitions/#Swine

We are pleased to be working with Virtual Stock Show to host this event. I have reviewed the entry form and it is clear and straightforward. The link for entry will be shared before next Thursday. Entry will go live at 7 AM (central) on Thursday, January 14 and will remain open until 7 PM (central) on Saturday, January 16. The link and more details for skillathon will be shared early next week.

This includes details for the show, showmanship, skillathon and premier exhibitor. Awards will be distributed through the County Extension Offices like we have done in the past. Below are the important reminders from the document that I wanted to highlight.

I appreciate you encouraging and assisting youth in your county/chapter to participate in this virtual swine event.

Important Reminders
The Tennessee Pork Producers Association along with many other sponsors provide funds for premiums for youth who excel in multiple aspects of the swine show. Those funds are still being made available for the virtual event.
While the virtual entry window is Jan 14-16, youth are free to (and encouraged to) record their videos at any time prior to the deadline on Jan 16. Youth are encouraged to check out the example show video located on the swine project page and practice your expected pattern multiple times to ensure the correct timing of the video (60-90 seconds) and that the hog can be seen from all sides like in the example video.
Youth can show their hogs in any live show that is hosted in the near future and still compete in this virtual event. Youth are encouraged to take advantage of all opportunities to show off their swine project.
Be sure to follow the recording requirements on the last page of the document. Other tips include:

If available, use a tripod or steady surface to help hold phone as still as possible.
Be sure to have proper lighting to improve image quality.
Be mindful of the background, make sure it is free of distractions.
Be sure to record using a flat surface. If recorded on grass, be sure it is mowed.
Do not use the zoom on the recording device – get physically closer instead.
Show Contacts
Contact Aaron Fisher for more information.