Jamie Harris, Extension Specialist
At the All Star Assembly at 4-H Roundup, county 4-H programs were recognized for service in their clubs and communities.

This year, forty-five counties turned in service report forms showing 301 Service Projects were completed across the state totaling 83,678.4 service hours for the past year.

Service projects reported this year included cleaning up flood-ravaged counties, nursing home visits, and collecting food, clothing, and household items. The completed projects benefited numerous county, regional, and national organizations.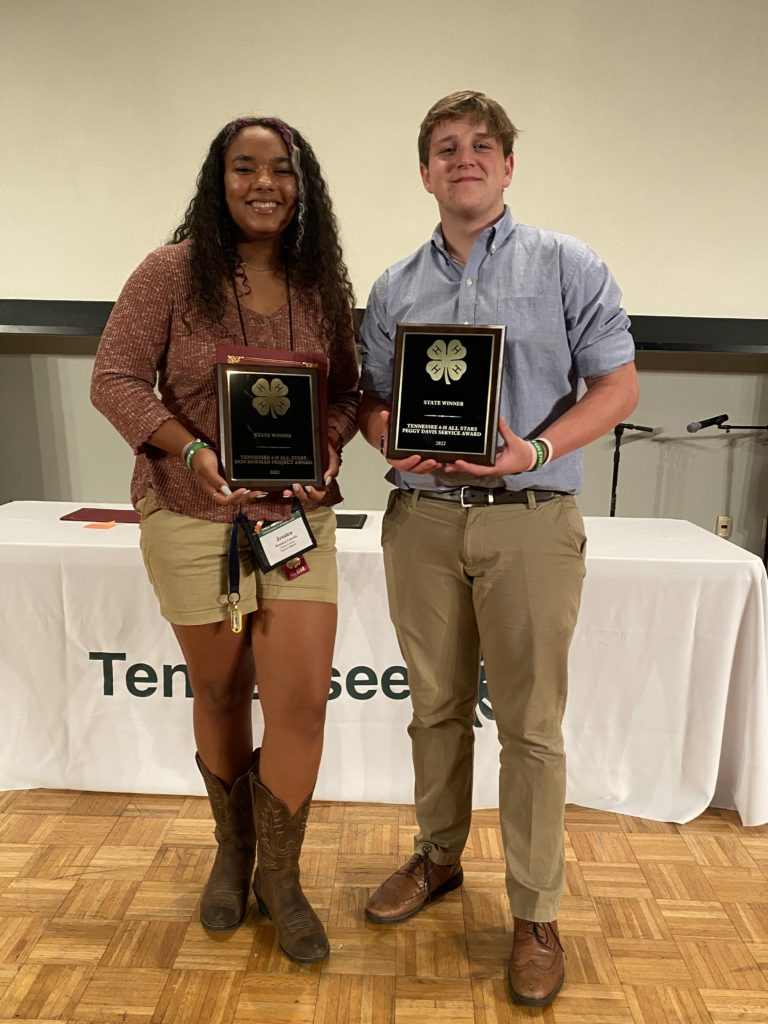 Don Bowman Award
Thirty-four counties submitted Don Bowman forms which recognize counties for the most outstanding service project. Union County was recognized as the state winner.

The regional winners are:
Western Region: Obion County
Central Region: Macon County
Eastern Region: Union County