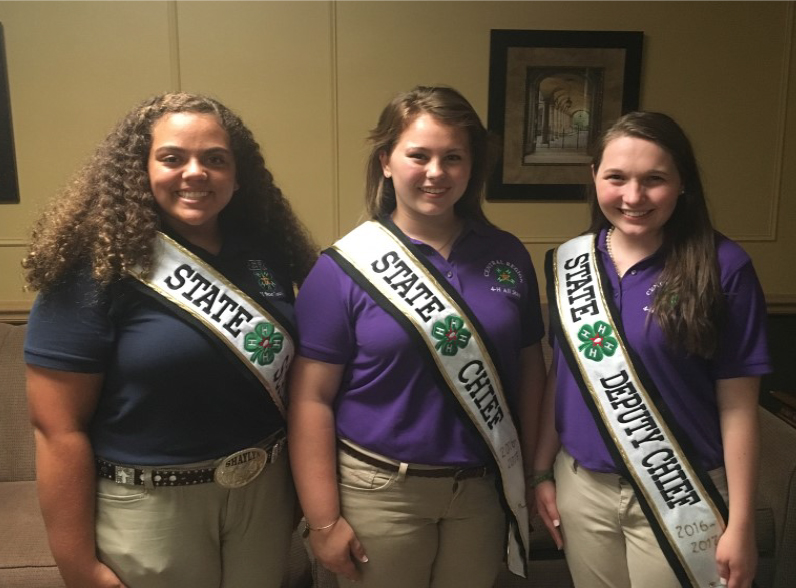 Justin Crowe, Extension Specialist
The 2017-2018 State 4-H All Star High Council officers were elected and tapped in during Tennessee 4-H Roundup and All Star Conference. As part of the 4-H All Star campfire, held at Dollywood, the three high council officers were announced with the delegation.
These new officers are:
Chief – Emily Nave, Rutherford County
Deputy Chief – Shelby Mainord, Putnam County
Scribe – Shaylyn Melhorn, Morgan County
These officers, which are part of State 4-H Council, will help plan statewide All Star activities and will preside over the 4-H All Star High Council and state All Star conference.