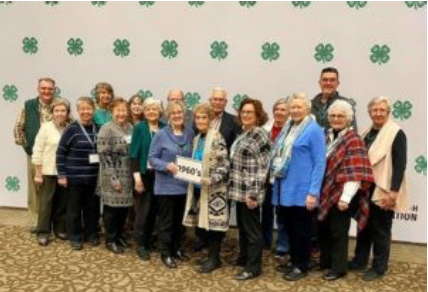 Ryan Hensley, Executive Director, TN 4-H Foundation
Many longtime supporters of Tennessee 4-H gathered recently for the Tennessee 4-H Alumni and Friends Annual Reunion.
One-hundred and eighteen attendees filled the Wilson County Expo Center in Lebanon on February 22. The fifth annual reunion served as an opportunity for 4-H alumni and supporters to come together, reconnect with old friends and make new ones.
Green blazers, a staple of the Tennessee 4-H State Council, were in large numbers at the event. The Alumni and Friends network was delighted to be joined by state council members. These members took part in the pro- gram leading the American and 4-H pledges and providing entertainment.
Every year, the group hears an address from a 4-H'er. This year State Council Vice President Jana Owen Shared her 4-H story with attendees. Owen accredited 4-H to many of her fondest memories and expressed her appreciation for the organization and its supporters.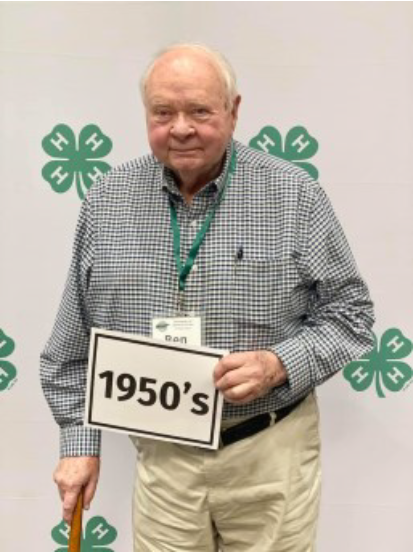 This year's keynote speaker was Rhedona Rose, 4-H alumnus and cur- rent Chief Administrative Officer of the Tennessee Farm Bureau Federation. She spoke on the importance of traits learned in 4-H and how we continue to utilize those skills outside of the organization.
The group awarded Tennessee Governor Bill Lee with the 4-H Alumni Leadership Award. Governor Lee was an active Williamson County 4-H member and has continued to show enormous support for the 4-H organization while in state leadership. Dr. Charlie Hatcher, Tennessee Commissioner of Agriculture, received the award on behalf of Governor Lee.
The program also included a celebration of the 40th and 50th anniversaries of the 1970 and 1980 National 4-H Congress