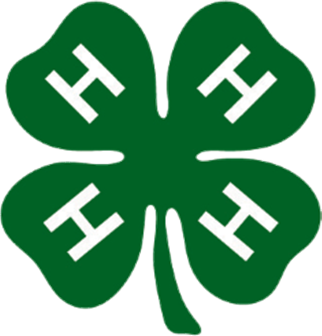 Justin Crowe, Extension Specialist
Nationally, 4-H and JOANN have formed a partnership. TN 4-H is proud to partner with local JO- ANN stores for several promotional opportunities, including a money saving reward card, select county paper clover campaigns and a fashion contest for eligible 4-H members. Check out below for additional information.
4-H Reward Card:
The 4-H community and JOANN customers can save money while "shopping with purpose" with the free 4-H Reward Card.
This new 4-H Reward Card gives JOANN shoppers 15% off their total in-store and online purchases every day, and gives a minimum of 2.5% of every eligible transaction as a donation to 4-H.
4-H Paper Clover:
Visit a local JOANN store between February 1 – February 28, 2018 and purchase a $1 or $4 Valentine's edition of the 4-H Paper Clover.
With the $4 Paper Clover, customers will also receive a coupon for $4 off their next purchase.
Each Paper Clover will include instructions for a special 4-H/JOANN Valentine's Day craft idea that cus- tomers can create to share with someone special.
All funds collected go directly back to the 4-H program. 30% of those funds stay with National 4-H Coun- cil, 70% go to the state 4-H program, which means that the 70% of the funds will go to the county where the store is located.
Funds from this program are unrestricted and may be used on anything to benefit the 4-H program.
Different from other paper clover campaigns the paper clovers will not be displayed. Please communicate this with your staff and volunteers.
Fashion contest:
Beginning Saturday, February 3rd, 4-H members may upload photos to enter the fashion contest. To enter, youth may upload up to five (5) photos with an explanation of the outfit they made, construction methods, the purpose of the outfit and what items worn or displayed in the photo are purchased, if any. Entrants must be ages 14-19 and enrolled in a 4‑H program.
Sponsors will select up to five finalists, whose photos will be posted on the JOANN Fabric and Crafts Stores Instagram site from March 2-13, 2018, for public voting. For additional information, please see the official contest rules.
Entries may be uploaded from February 3 – 23, 2018. For more information, visit the 4-H at Home website.
National 4-H Council has lots of promotional tools available for you to use at the 4-H at Home website. Remember you need to log in to access the resources.
Other Details: