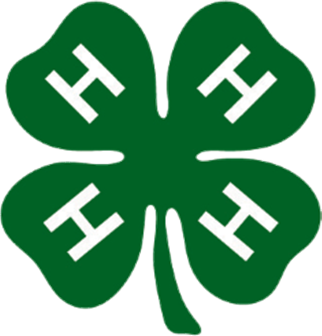 Students involved with the 4-H Mentoring Program recently participated in the 2017 National Day of Service, demonstrating responsible citizenship through community action. 4-H'ers pledge their hands to larger service, so these students rolled up their sleeves and got to work putting their pledge into action.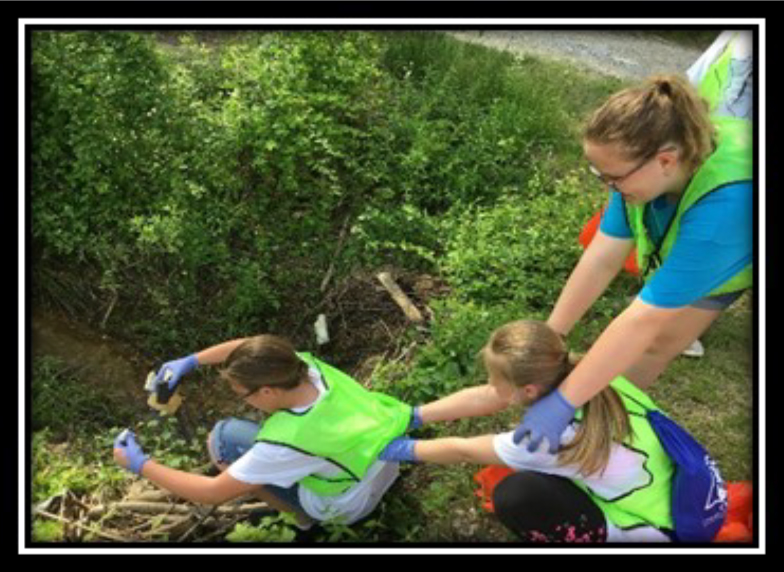 "Ewww! This is so gross! What IS that? Look how nasty! YUCK!!! Totally disgusting! People are so rude! Why do people do this?!?! I can't believe everything I'm finding! This smells horrible!"
These were just a few of the remarks made during part one of the 4-H Service Project.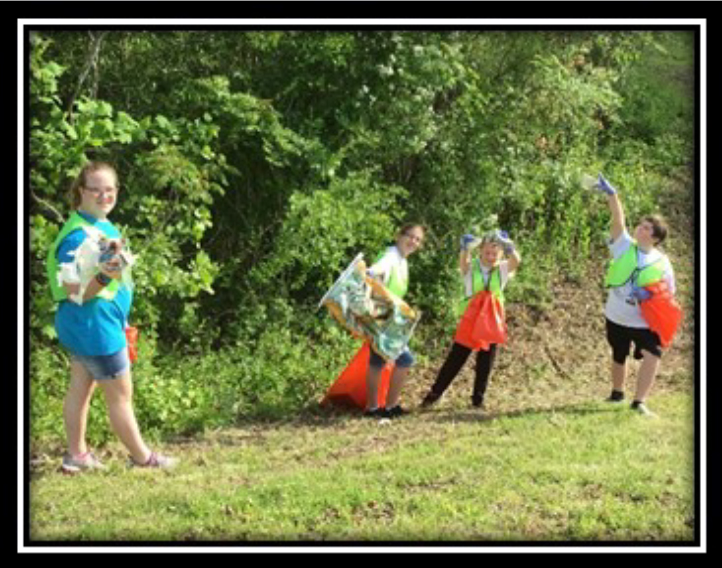 Scott County 4-H'ers teamed up with the Mayor's Office in a countywide effort to "Keep Scott Clean." 4-H students were joined by their families, local organizations, fire departments, local businesses, police officers, school organizations, and many individuals who supported the litter pick-up efforts. Trash was picked up from roadways, parks, and school playgrounds. The Scott County Mayor's Office hosted a cook-out celebration for the work done and gave away door prizes and goodie bags.
4-H Agent Cassie Young said, "UT-TSU Extension provides real life solutions to all Tennesseans through education. That's what we attempted to do with this 4-H service project. We saw that litter is an issue in our county, and we wanted to address it. Our entire community got behind the effort and supported each other. As you know, we work with families, farmers, youth, and communities. By building benches to distribute throughout Scott County, we taught our youth about the importance of giving back to your community. These students have made an impact on their hometown that they can be proud of."
When asked what he learned from picking up trash, one young man said, "I didn't know so many people threw their trash out the car window. I'm going to tell all my friends to spread the word that litter is bad, and they shouldn't do it. Thank you for this opportunity to help clean up our roads. Now when I go to school, I don't have to look at the ugly trash."
However, the 4-H Mentoring Program participants didn't end the day there. They continued to serve their community by working together to construct 84 park-style benches to be distributed at 21 sites throughout Scott County. 4-H members and their families learned the importance of mathematics as they measured and cut the boards to the correct length. They learned about engineering as they assembled the benches with nails, screws, and bolts and cheered each other on. Career options were explored and debated throughout the building project as students realized their capabilities in different areas. Students even put their public speaking skills to the test when Charles Denny (UTIA Marketing and Communications) interviewed them for a UT-TSU Extension promotion piece.
When asked what she learned from building benches, one young lady said, "I am not a tomboy, but I learned today that I can build stuff, too. Thanks for the chance to learn how to use power tools! I thought I couldn't do it, but this showed me I didn't need to be afraid of the tools. I'm proud of the benches we made! I can't wait to sit on them at the park or at my school."
All in all, the 4-H Mentoring Program participants enjoyed learning about responsible citizenship and making a difference in their communities as part of National 4-H Day of Service.