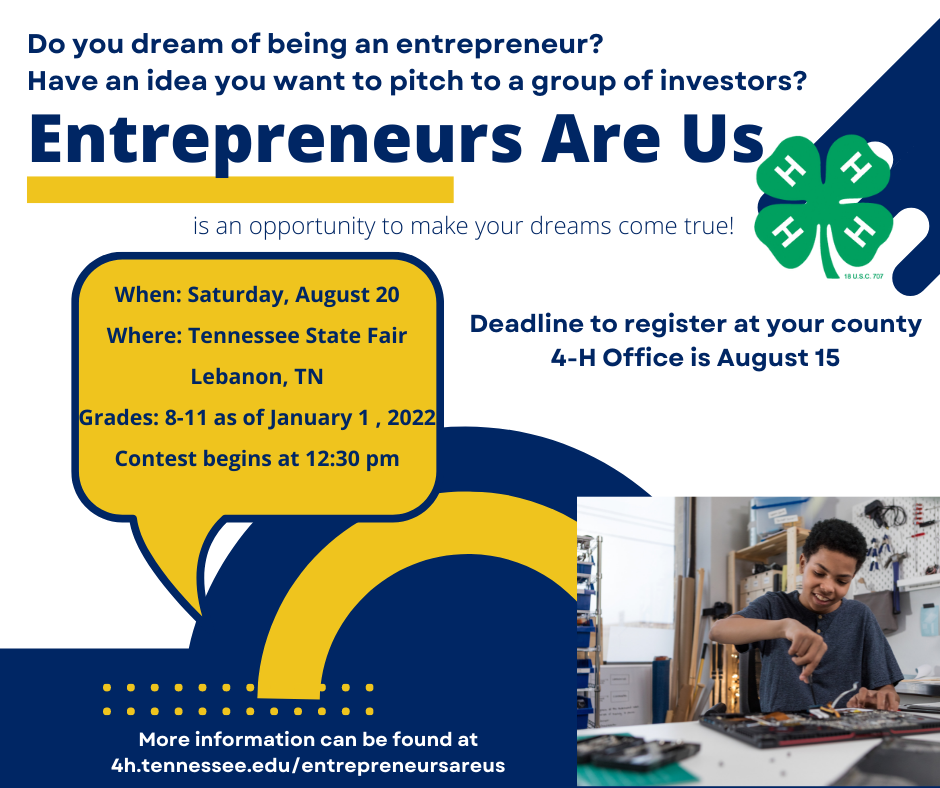 The purpose of this contest is modeled after the television show Shark Tank, where entrepreneurs make a business presentation to a panel of selected investors, or "sharks." The sharks decide whether to invest in the entrepreneurs' company or not.

The Tennessee 4-H Entrepreneurs Are Us is designed to educate youth on the process of developing a business plan and encourage them to foster their entrepreneurial spirit and creativity for the betterment of Tennessee. The contest is a partnership between the Tennessee Department of Agriculture and Tennessee 4-H.

When: Saturday, August 20
Where: Tennessee State Fair Lebanon, TN
Grades: 8-11 as of January 1, 2022
Contest begins at 12:30 p.m.
Registration is due Monday, August 15th by 11:59 PM EST.
Uploads for Business Plans and Advertising Plans are due Thursday, August 18th at 11:59 PM EST.
All registrations and uploads are through county 4-H agents/offices.
Information and SUPER Registration (4-H Agents & Offices)