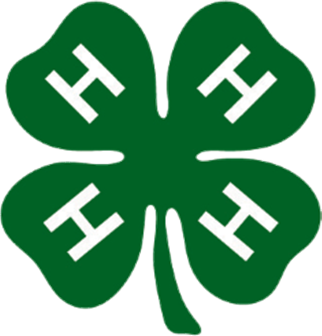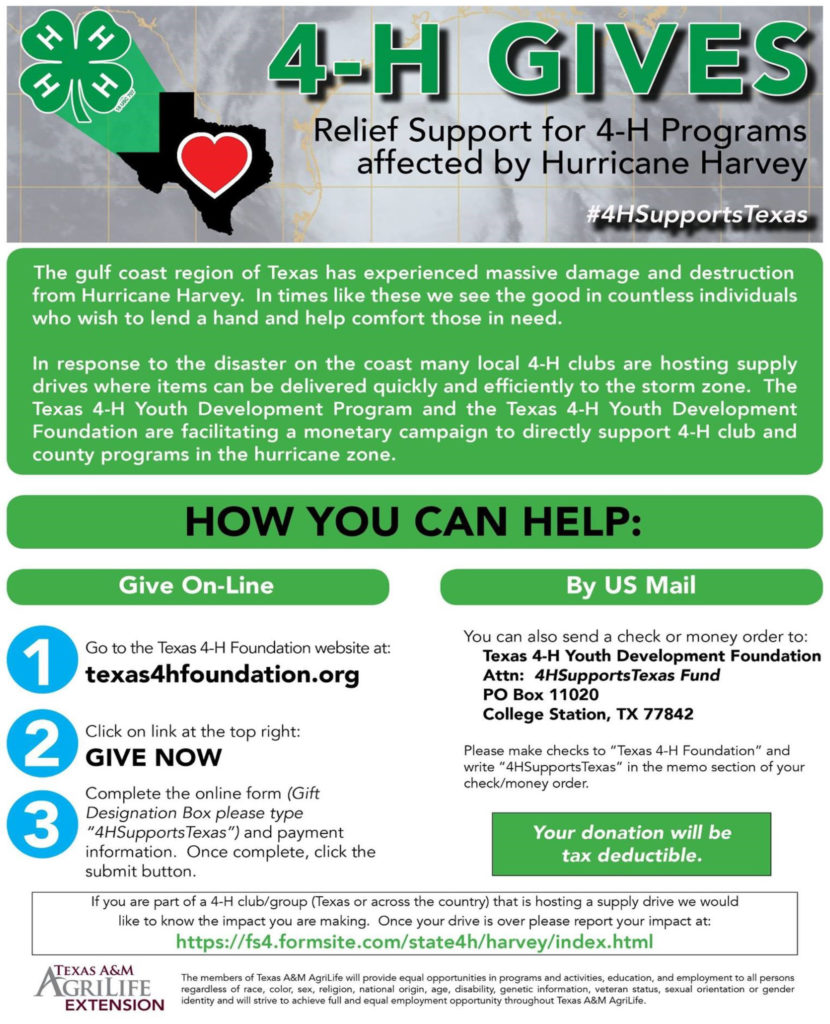 If you are part of a 4-H club/group (Texas or across the country) that is hosting a supply drive we would like to know the impact you are making. Once your drive is over please report your impact at 4-H Gives.
Texas A&M Agrilife Extension
The members of Texas A&M AgriLife will provide equal opportunities in programs and activities, education, and employment to all persons regardless of race, color, sex, religion, national origin, age, disability, genetic information, veteran status, sexual orientation or gender identity and will strive to achieve full and equal employment opportunity throughout Texas A&M AgriLife.
4-H Gives
Relief Support for 4-H Programs affected by Hurricane Harvey
#4HSupportsTexas
The gulf coast region of Texas has experienced massive damage and destruction from Hurricane Harvey. In times like these we see the good in countless individuals who wish to lend a hand and help comfort those in need.
In response to the disaster on the coast many local 4-H clubs are hosting supply drives where items can be delivered quickly and efficiently to the storm zone. The Texas 4-H Youth Development Program and the Texas 4-H Youth Development Foundation are facilitating a monetary campaign to directly support 4-H club and county programs in the hurricane zone.
How You Can Help:
Give On-Line:
Click on link at the top right "Give Now"
Complete the online form (Gift Designation Box please type "4HSupportsTexas") and payment information. Once complete, click the submit button.
By US Mail:
You can also send a check or money order to:
Texas 4-H Youth Development Foundation
ATTN: 4HSupportsTexas Fund
PO Box 11020
College Station, TX 77842
Please make checks to "Texas 4-H Foundation" and write "4HSupportsTexas" in the memo section of you check/money order.
Your donation will be tax deductible.