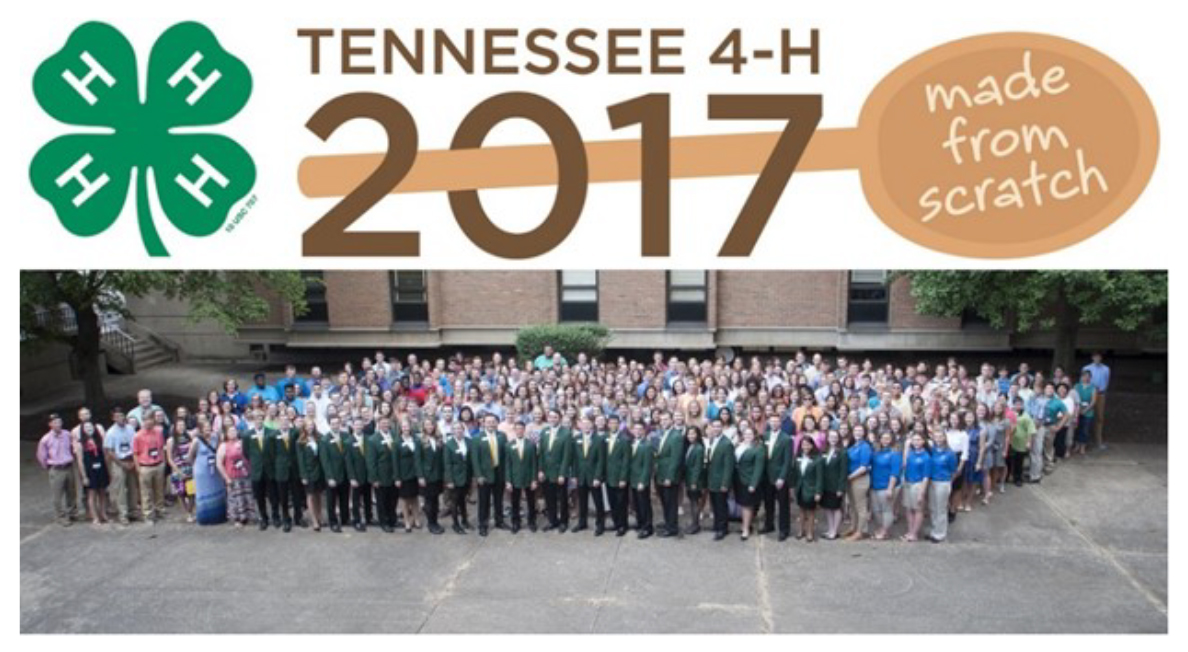 Dr. Richard Clark
4-H members from across Tennessee have gathered at the University of Tennessee at Martin for the 94th 4-H Roundup. More than 300 delegates representing almost every county in the state will participate in Roundup, which runs July 24 – July 28, 2017.
"UT Martin and northwest Tennessee welcome 4-H members from around the state for this traditional event," said Dr. Keith Carver, university chancellor. "4-H does an exceptional job preparing young people for future leadership roles. Our university is a perfect setting for hosting project competition and recognizing the accomplishments of these top 4-H members."
The theme for 2017 4-H Roundup is "Made from Scratch." The idea is that a 4-H'er grows personally and professionally in their time with the organization and always strives to be a better person.
One of the main events at Roundup is the state finals for project competitions. 4-Hers compete in events such as public speaking, livestock and photography. The competitors will have interviews with judges at Roundup, and then winners will be determined based on their performance here as well as with project books, which have already been submitted and judged.
Delegates will also participate in All-Star Conference, the Vol State Ceremony, the election of 2018 officers and a service learning project. Roundup delegates will collect items for the Target House in Memphis, which are apartments where families receiving treatment at St. Jude Children's Research Hospital can stay. Other activities include visiting the Discovery Park of America in Obion County, and the awards ceremony and banquet – including scholarship presentations.