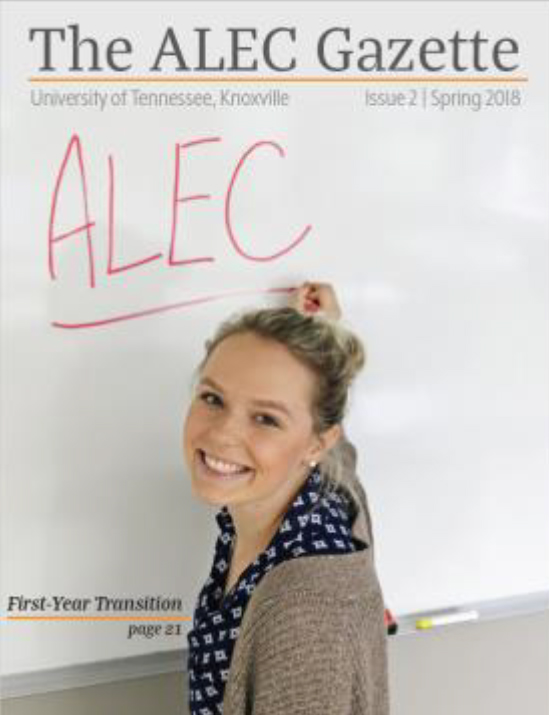 Arthur Leal, Assistant Professor
Take a look at the second issue of the student-produced departmental newsletter—The ALEC Gazette. The students who produced the news- letter in ALEC 442/542 (Layout & Design) this spring did a great job!
For more information about ALEC 442/542 or The ALEC Gazette, contact Dr. Arthur Leal.