Donna Carter, Extension Agent & County Director
History was made this month when Leo Simmons, E.F. "Red" Ivens, L.M. McIlwain, and the Meredith Family were inducted into the Anderson County 4-H & Agriculture Hall of Fame on November 5.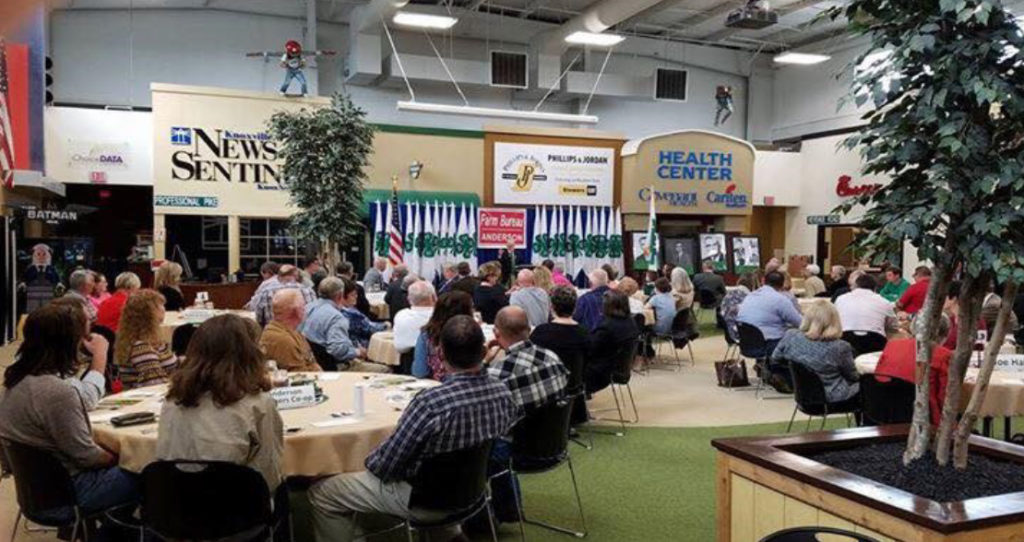 This purpose of this newly established Hall of Fame recognition is to honor and preserve the legacy of the men and women who have provided outstanding leadership and service to Anderson County in the areas of agriculture and 4-H youth development, while growing the county's 4-H Endowment to financially support the 4-H program now and for generations to come.
The honorees contributed tremendously to Anderson County as educators, farmers and business leaders. They were contemporaries who, through their respective organizations, guided Anderson County farmers, students and 4-H'ers following World War II.
E.F. "Red" Ivens was the county agriculture agent from 1941-1971. L.M. McIlwain, "Mr. Mac," was the vocational agriculture teacher from 1944-1973. Leo Simmons served as the Anderson County Farm Bureau agent and manager from 1959-1992. The Meredith Family (Lynn, Joe, Joel, JB and Grace) served as farmers and business leaders. Additionally, Lynn Meredith also served as the manager of the Anderson Farmers Co-op.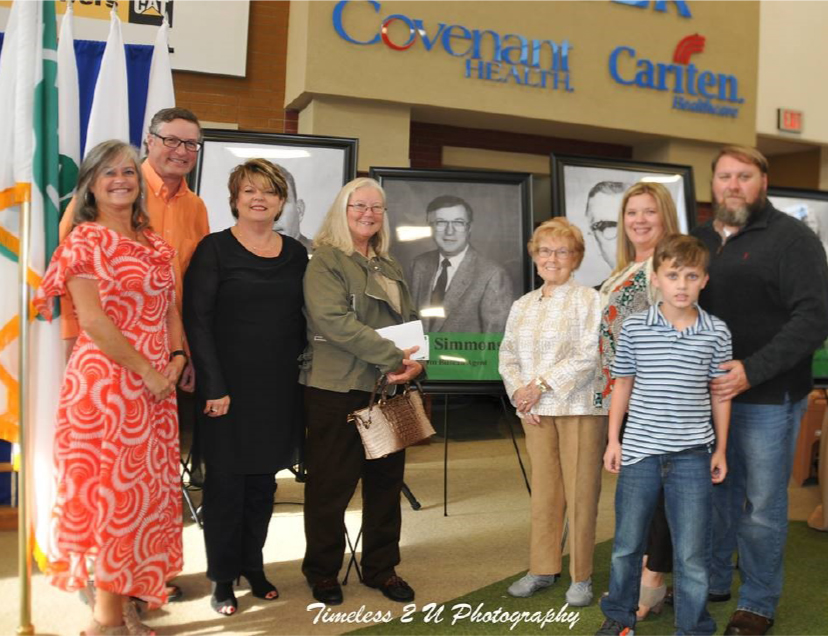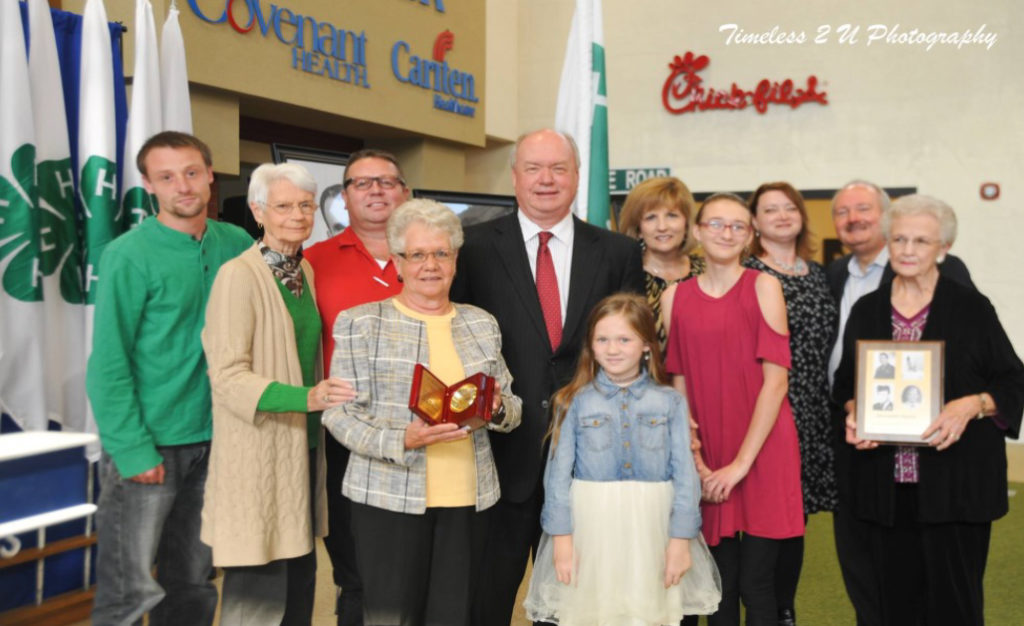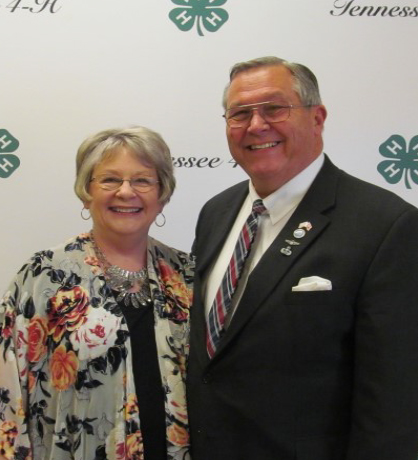 On hand to celebrate the contributions of these honorees were Lt. Governor Randy McNally, Representative John Ragan, along with many county and city elected officials. The 4-H Endowment Committee is co-chaired by 4-H alumnus William "Bear" Stephenson and retired agriculture extension agent Joe Hall. Anderson County Farm Bureau generously sponsored the luncheon celebration. Additional support came from local businesses, elected officials and individuals who sponsored tables to help raise funds for the Stephenson Family 4-H Endowment, which provides educational programs and awards for the Anderson County 4-H Program.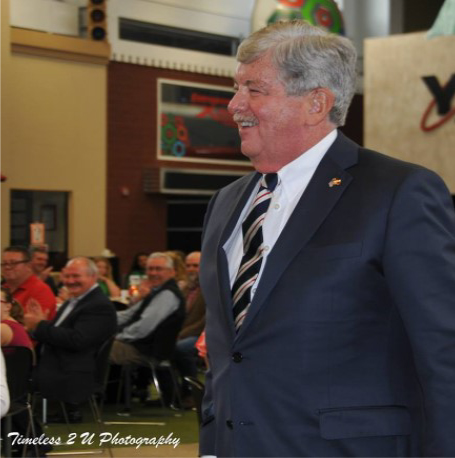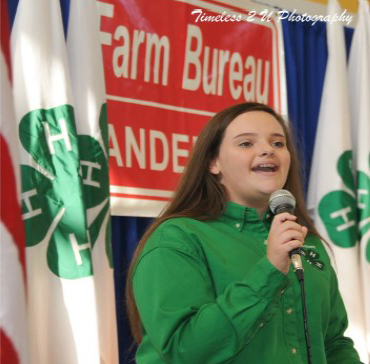 During the benefit luncheon, 4-H'ers showcased their many talents. 4-H Has Talent winners shared their performing arts talents. Matthew Fisher, an accomplished pianist, performed a wide variety of county and old-time gospel tunes during the meal. Lily Vandagriff, president of the county's 4-H Honor Club provided a wonderfully patriotic performance of "God Bless the USA." County 4-H Ambassadors Nicholas Monday and Treythan Beaty led the pledges. Jordan Bowling, who is currently serving as Eastern Region All Star Chief, presented her state-winning 4-H Congress essay. 4-H photography winners Alexandra Stroud and Meredith Grant served as photographers throughout the event. And, as is the case for many events, the en-tire UT Extension team in Anderson County worked hard to support the event and ensure its success.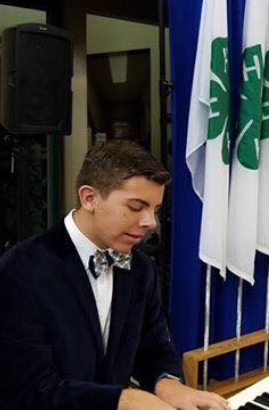 "We've already reached nearly 70% of our goal. We feel confident we will meet our $50,000 goal by the end of this year under the leadership of our 4-H Endowment Co-Chairs Bear Stephenson and Joe Hall," said Donna Carter, 4-H Extension Agent.