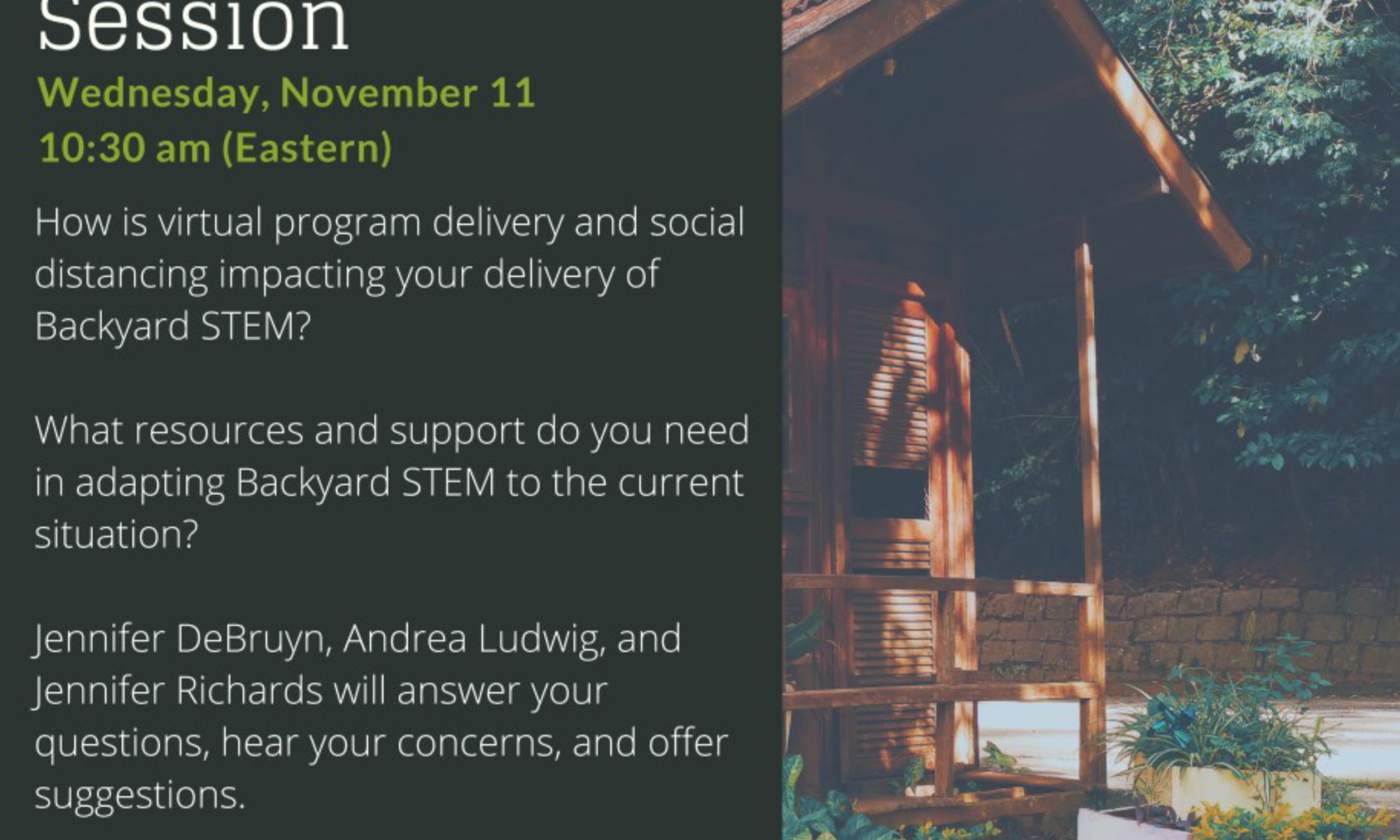 Backyard STEM
4-H Listening Session
Wednesday, Novembre 11
10:30 am (Eastern)
How is virtual program delivery and social distancing impacting your delivery of Backyard STEM?
What resources and support do you need in adapting Backyard STEM to the current situation?
Jennifer DeBruyn, Andrea Ludwig, and Jennifer Richards will answer your questions, hear your concerns, and offer suggestions.
This session is designed to inform the delivery of the Backyard STEM in-service on December 14 at 10:00 am (ET).
If you've never used Backyard STEM lessons, this is a perfect opportunity to jump in and learn more!