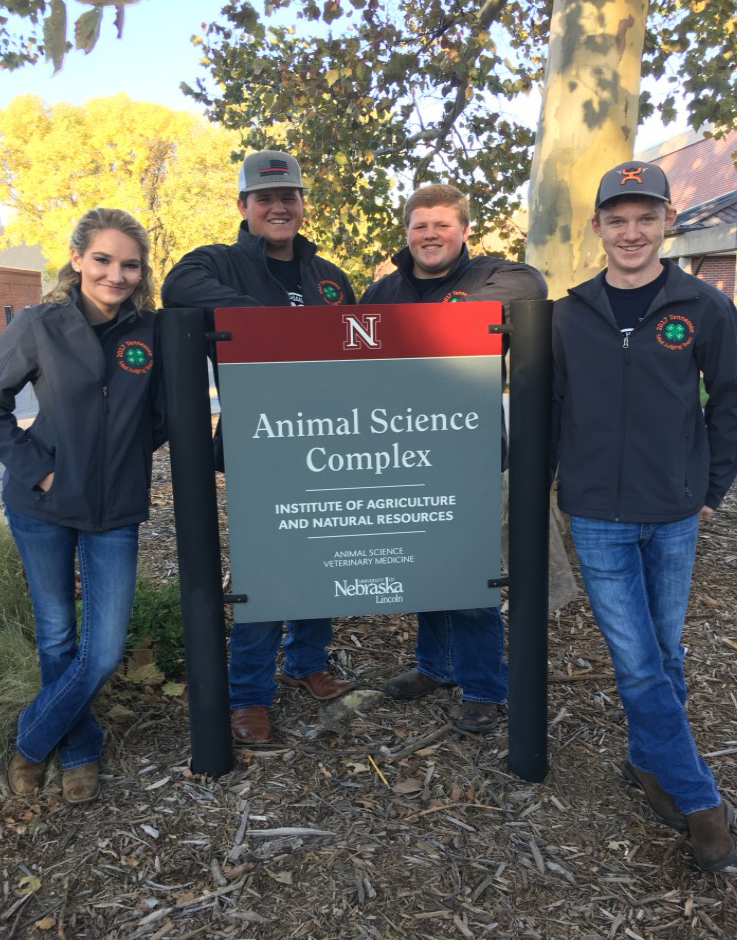 Emily Osterhaus, Extension Agent, Bedford County
The Bedford County State winning meat team traveled to the national meat competition October 15-18.
The journey started in Lincoln, NE where the team was able to have a workout in the lab at the University of Nebraska. They also took a tour of the animal science department where they were able to see research animals and see what the university had to offer for degrees. After that the team went to one of the university's feed lots. There the 4- H'ers saw how they made and rationed feed, and heard about the different pens and what research was being done to improve growth in the animals.
After that the members traveled to Manhattan, KS for the competition, it was held on Kansas State's campus. Limited on time they took a quick look around campus so they could head to Kansas City, MO for the banquet. Along the way they made time to stop to enjoy the scenery of the Konza Prarie. The final stop of the trip was in MO with a visit to the American Royal grounds for the banquet.
Bedford County was ranked 10th in the nation! After a quick stroll through the American Royal grounds the team headed back to TN.
The team members are Emily Crabtree, Hunter Lemmon, Lawson Lemon, and Brett Harden. They were coached by Tommy Green, John Teague and Emily Osterhaus who also accompanied them on the trip.