Hey 4-H professionals, ready for a coffee break? 

Coffee Chat for August 12, 2022, has been posted. 

In this edition, we discuss the topic of finding professional resources for managing 4-H volunteers. So grab a cup of your favorite Joe (mine is Café de Olla from Community Coffee), and join the chat!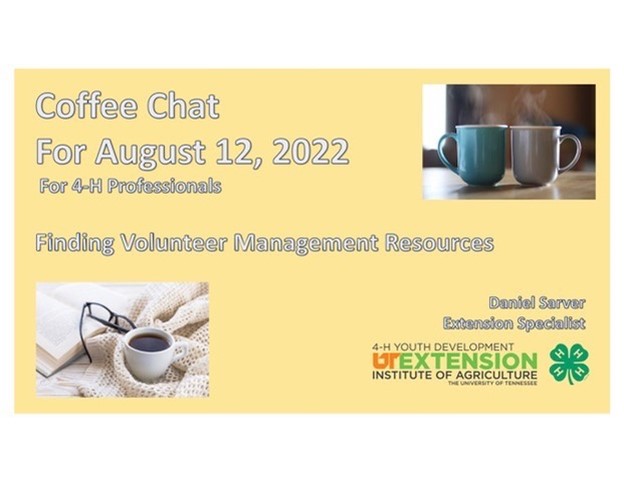 You can also visit the Tennessee 4-H Volunteer page on the website.
Daniel Sarver
Extension Specialist for 4-H
University of Tennessee