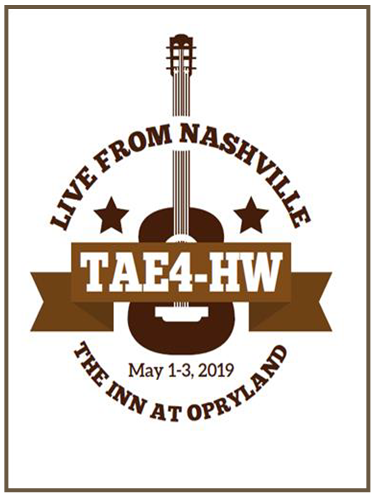 Dwight Loveday, Interim Assistant Dean & Department Head
The last couple of days at TAE4-HW Conference we have had the opportunity to learn, share information, network with co-workers and have some fun and fellowship. It is exciting to be around 4-H professionals that exhibit the passion to do outstanding 4-H work. At the recognition banquet, we heard from Mr. Luke Willoughby, former 4-Her from DeKalb Co. Currently a lawyer in Nashville, Luke shared how 4-H has impacted his life. Listening to Luke, there is no doubt that 4-H agents have a tremendous influence on the lives of young people.
Speaking of good work, several 4-H professionals were recognized for doing outstanding 4-H work. We congratulate these award winners:
George Foster Outstanding Agent Award

Emily Barton – Carter Co.
Destiny Brown – Meigs Co.
Morgan Beaty – Wilson Co.
Erin Thomasson – Grundy Co.
Shelby Brawner – State 4-H
Brigitte Passman – Tipton Co.

Achievement in Service

Jennifer Richards – State 4-H
Rob Augustin – Giles Co.
Loren Stafford – Henderson Co.
Thomas Greenlee –Rhea Co.

Meritorious Service Award
Justin Crowe – State 4-H
Ben T. Powell Distinguished Service

Mary Beth Antunes – Williamson Co.
Leigh Fuson – DeKalb Co.
Matt Adams – Lawrence Co.
Ryan Hensley – State 4-H

25 Years of Service

Martin Koon – Central Region
Nancy Rucker – Hamilton Co.
Daniel Sarver – State 4-H

American Spirit Award

Tonya Bain – Crockett Co.