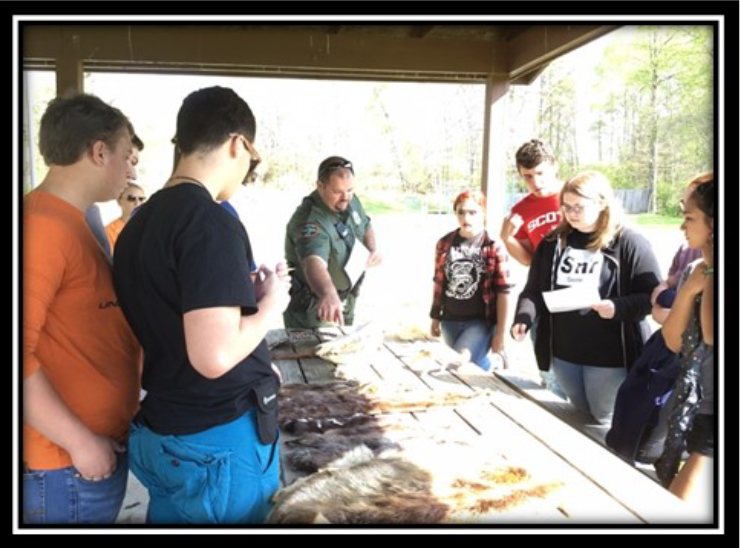 Shelby Brawner, Extension Assistant/Grant Manager
MENTORING MEETS NATURE IN SCOTT COUNTY
Cassie Young, Extension Agent, Scott County
4-H Mentoring Program students are just like any other Scott County student, blessed by the scenic views and amazing wildlife that surrounds them. The youth involved in the 4-H Mentoring Program got an opportunity to explore the natural world a little more in depth.
Scott County 4-H partnered with the Tennessee Wildlife Resources Agency to engage students, both mentors and mentees, in a unique hands-on learning experience. Youth learned about mammals, what is considered a fur bearer, the difference between non game, small game, and big game animals, and much more. They also studied birds, learning how to identify them by sound and by the wing. Students were taught about reptiles, amphibians, and fish. There was even a chance to go fishing with a Wildlife Officer.
Studies have shown that being outdoors and appreciating all nature has to offer can lower stress. In our busy lives, and with the pressure youth have on them today, it was our goal to intrigue kids with the outside world. Wrapping up the session, stu- dents got the opportunity to explore natural resources and environmental career fields. All in all, it was a very educational day.