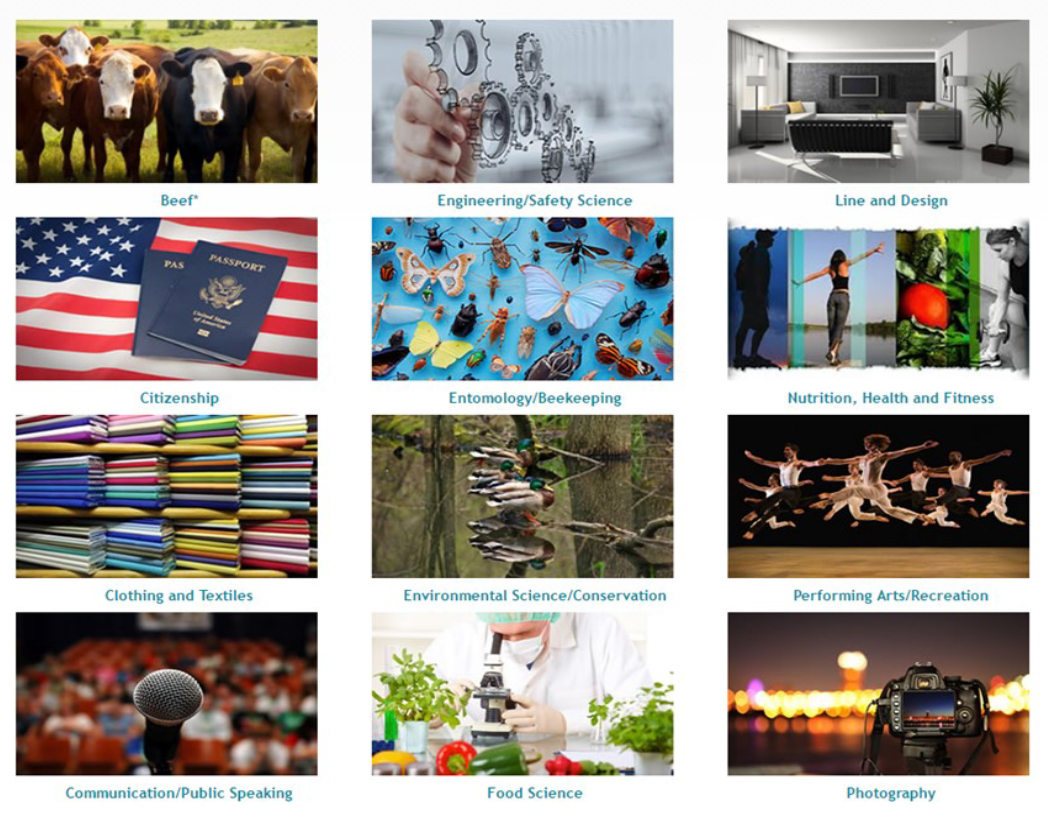 Jennifer Richards, Assistant Professor
Website Updates
It's been a busy couple of weeks in the curriculum office! As you may have seen, the project page on the state 4-H website has a new look! The titles and descriptions have been replaced with images to make the website a little more kid-friendly. The picture will link to a page explaining the project, just as the project title has in the past.
The individual project pages will also be getting a makeover in the near future. As les- son plans, project outcomes, and project curriculum are written and published, they will appear on the project page with links to download resources.  The project page will also have a video explaining the newly written outcomes for that project area. This transition to the new design is expected to be completed by mid-May.
Soon, you will also find an entirely new section on the website related to In-School 4-H Clubs. This page will house lesson plans that will be organized by grade level and subject matter, other resources to use with clubs you meet during school time and information on state content standards that the activities and competitions meet.
In-Service Opportunities
Educational Design
Beginning in late April, there will be an in-service focused on educational design. This session is designed to equip you with the skills to plan for educational events and give you ideas about activities to stimulate learning with your kiddos. The dates and times for each of the in-services are listed below.
Western Region (WTREC, Room B) May 2, 2017
Credit Hours: 6
Registration Link
Central Region (Rutherford County – Community Building) May 1, 2017
Credit Hours: 6
Registration Link
Eastern Region (Eastern Region Office) April 25, 2017
Credit Hours: 6
Registration Link
Lesson Plan Template
Since there are several published lessons in the new lesson plan templates, a short 1.5 hour training on how to use the new lesson plan template will be offered. This session will also address how to read the Tennessee State Content Standards. It will be important for consistency of implementation and usage so consider making this inservice a priority.
Look for registration information on this session in next week's newsletter.
Lesson Plans Available
Below is a link to each of the lesson plans that are currently available on the Market- ing and Communications Website.
As always, James and I are always available to help you if you need it. I can be reached by email at Jennifer.richards@utk.edu and James at jswart@tennessee.edu