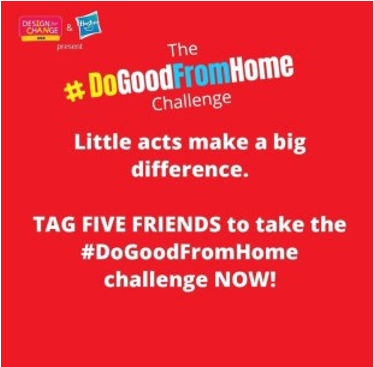 Justin Crowe, Director and State 4-H Leader
We know our Tennessee 4-H members are doing lots of good within their communities! I am asking our 4-H'ers to post a photo or video of their volunteer engagement or act of service using the hashtag #DoGoodFromHome to join other youth from around the nation who are helping others in times of need.
For every kind act shared, Hasbro will donate a toy to organizations providing care to the children of COVID-19 essential workers. Be sure to tag @dfcusa (Facebook/Twitter) or @designforchangus (Instagram) and @hasbro (Instagram). Please share this information and help get the word out!