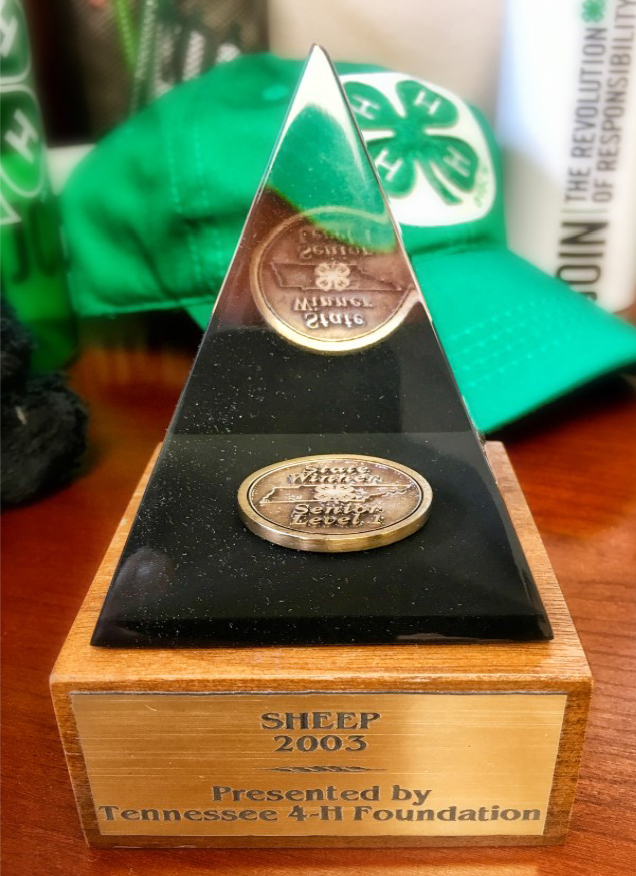 Steve Sutton, Assistant Director, Tennessee 4-H Foundation
The response to the call for donors to sponsor the Horizon Award for the Level 1 [9th and 10th grade] state project winners has been tremendous. Individuals have stepped up to claim 30 of the awards to be represented at the 2017 Tennessee 4-H Roundup in Martin. There are only five opportunities remaining.
Engineering/Safety Science (2)
Nutrition/Fitness/Health (2)
Plant Science (1)
The Horizon Award is a specially-crafted pyramid- shaped award with an embedded medallion. It may be customized to reflect your wishes whether you choose to honor a special person; recognize some- one in the project in which you were involved; or just want to show your support for the program.
Cost of sponsorship is $125 per year and includes an invitation to the awards banquet. If you are interested, please contact Steve Sutton at 865.974.7434. Don't miss out on the unique, once-in-a-lifetime donor opportunity.