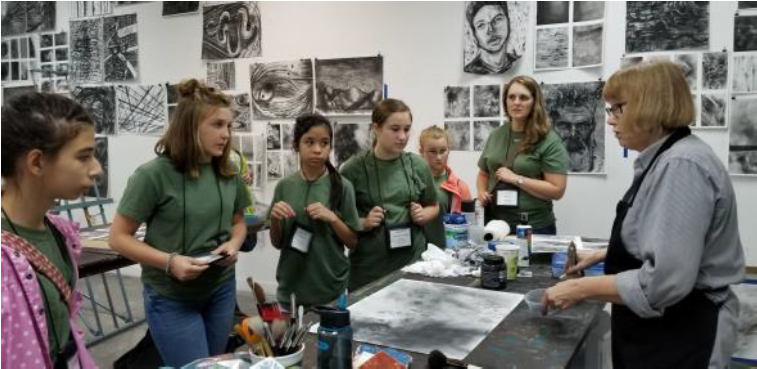 Dwight Loveday, Interim Assistant Dean & Department Head
Educators are again campaigning the value of experiential learning. A new wave for learning for our students. In 4-H we have been practicing experiential for many years; our 4- H slogan is "learn by doing". This week at Academic Conference I saw a lot of experiential leaning. I saw a lot science. I also saw a lot of fun learning by our 4-H participants!
The purpose of 4-H Academic Conference is to enhance a 4-Her's project knowledge and skills in a college like set- ting. 4-Hers experience educational activities that would be difficult to achieve in a regular project meeting. As I walked through the classes, I saw 4-Hers studying cells, creative designs, food safety, horse anatomy, parasitology, plant science, biosecurity, forestry and sensory science to only name a few! I saw young people engaged not only in learning, but also applying knowledge in problem solving. Kudos to the many instructors that provided enlightening educational experiences for 4-H Academic Conference.
From the reaction at the Graduation Banquet, the 159 4-Hers from 45 counties had a great experience on the UTK Herbert College of Agriculture Campus.