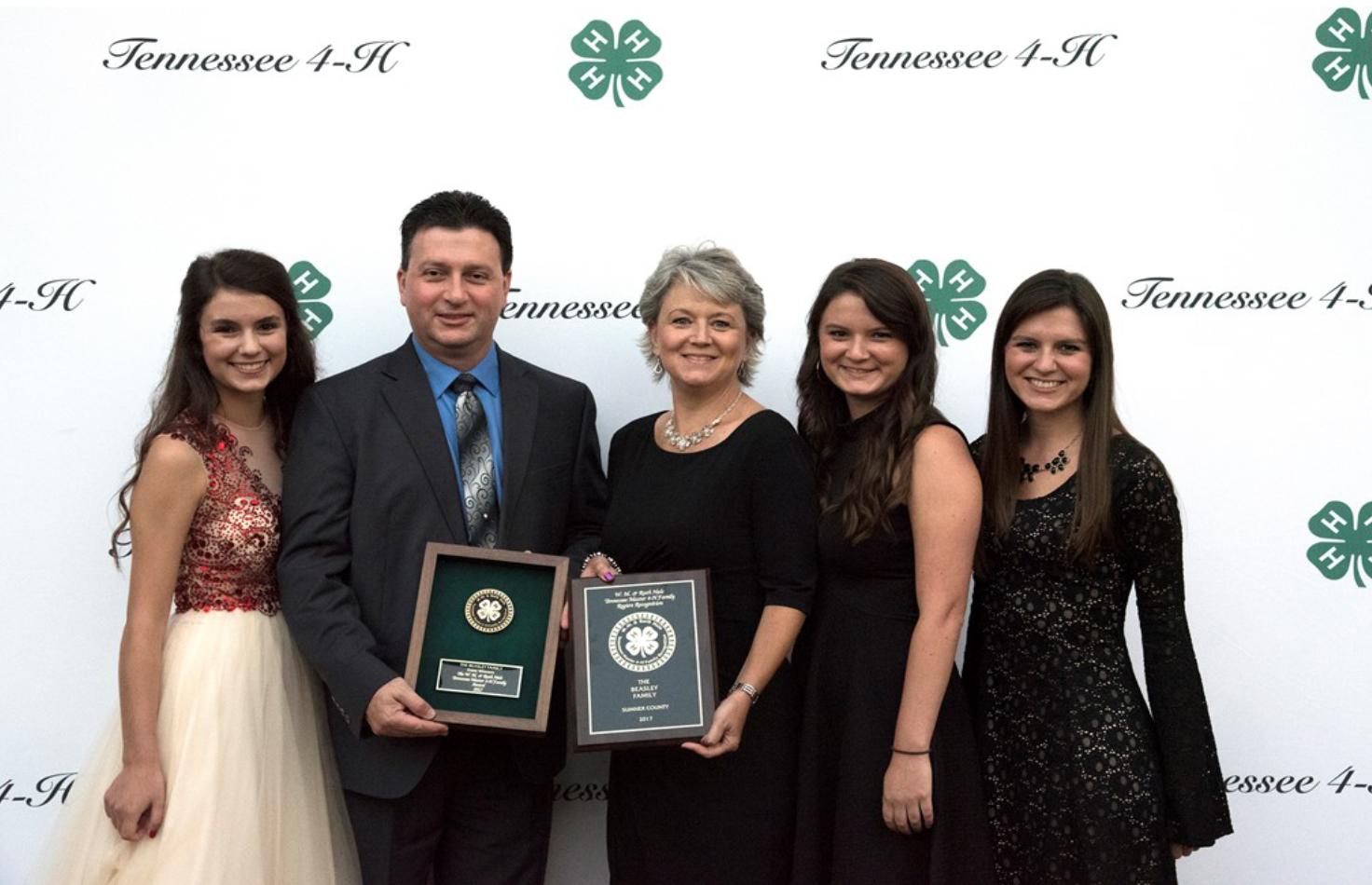 Carmen G. Burgos, Extension Specialist
This year two outstanding families received the prestigious Hale Master Award. The awards were presented Tuesday night at State 4-H Roundup during the Project Achievement Awards Banquet in Knoxville. The recipients of the award are:
The Beasley Family from Sumner County. Standing from left to right, Kassidy, Craig Beasley, Missy Beasley, Kirsten, and Kayleigh.
The second family recognized was the Steptoe Family from Sullivan County. The Steptoe family, (William, Ting, Cassandra and Ian) were unable to attend the awards program.
The W.M. and Ruth Hale Tennessee Master 4-H Family recognition honors 4-H families who have shown consistent leadership ability and exceptional participation in all phases of 4-H work. The Hales established an endowment in 1983 to provide funds for the 4-H Hale Master Family recognition.
Congratulations to the Beasley family, the Sumner County UT Extension staff, the Steptoe family, and the Sullivan County UT Extension staff!