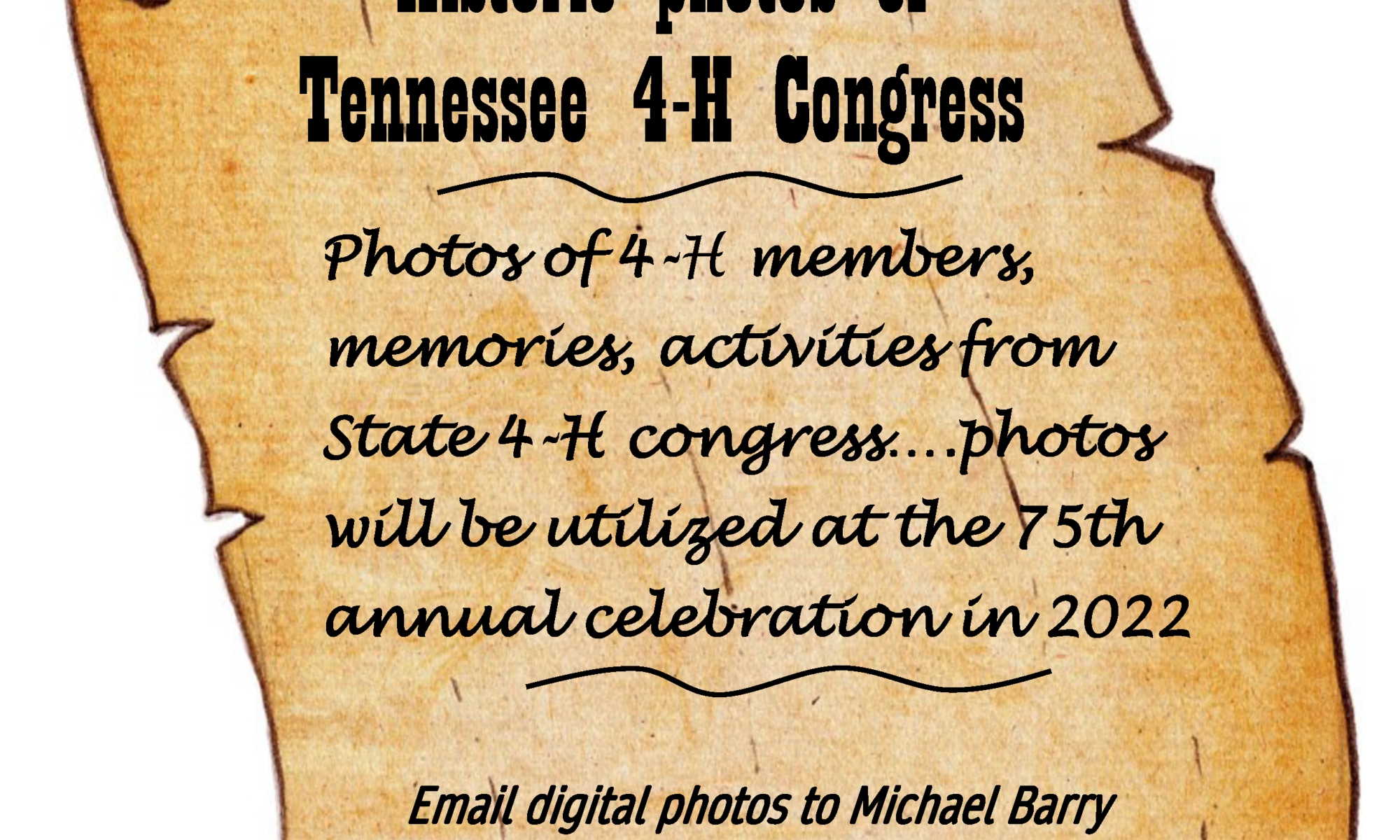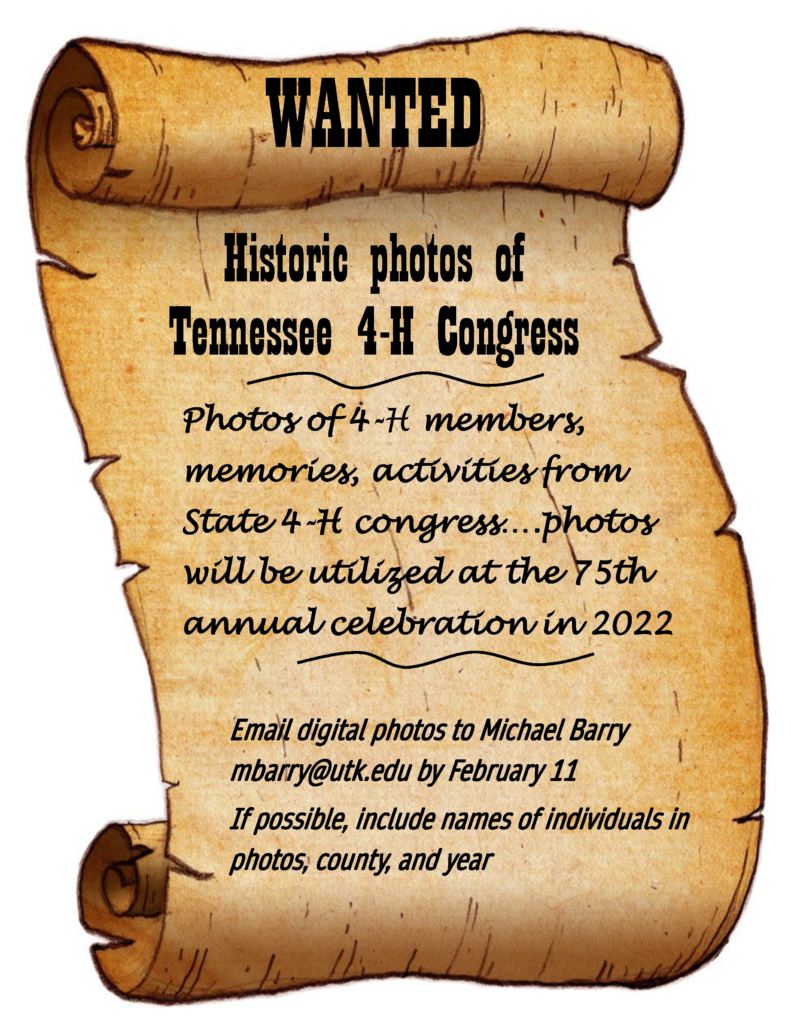 The committee working on the 75th Tennessee 4-H Congress celebration is requesting historic photos of Tennessee 4-H Congress. These photos can be of 4-H members, memories, activities from Tennessee 4-H Congress in the past. They will be utilized in celebrating the 75th-anniversary celebration in 2022.
Please include the following with the photos submitted: names of individuals, county, and year.
Dig deep, we especially want pictures from years ago.