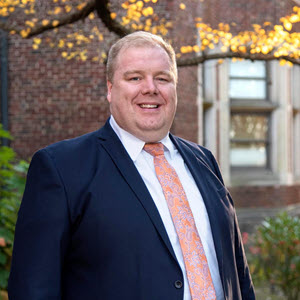 Justin Crowe, Director and State 4-H Program Leader
Homecoming on any campus is exciting! There are tons of visitors who make the annual trek to visit their alma mater, special celebrations, a parade, etc.
Last week on the UT Knoxville campus was no different, but it did have some 4-H infused in the homecoming activities:

• Our UTK Collegiate 4-H/FFA club had the opportunity to chalk the pedestrian walkway and show their support for UTK. Additionally, they were able to paint a window in the student union highlighting the 4-H/FFA club on campus.

• The collegiate members painted a banner to show support for the club (I know because I was with them…until 2:30 a.m. 😊). They also had an opportunity to decorate the door to 205 Morgan Hall to show support.

• On Friday afternoon, Blount County 4-H member Sydney Herman was in the parade with her Tennessee walking horse and even rode him on the field as part of the game Saturday.

It is great to be a Tennessee VOL but it's also great to be with Tennessee 4-H!
Thanks for what you do every day!