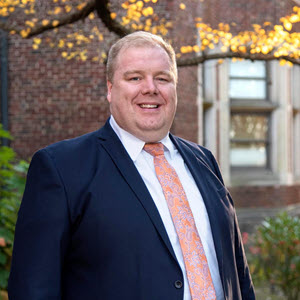 Justin Crowe, 4-H Director and State Program Leader
This past weekend brought together several 4-H groups—current 4-H members, collegiate 4-H/FFA members, and 4-H alumni—together at the Alumni and Friends meeting on Saturday, June 5.
The winter meeting of the State 4-H Council was convened in Lebanon and we all had a wonderful time planning several state events and working on ambassador roles for the State 4-H Council members. On Saturday morning, we had the opportunity to attend the 4-H Alumni and Friends meeting in Lebanon where we heard from various speakers, including 4-H alum Ruben Burke from Robertson County, and watched as Ruth Henderson McQueen was recognized for being the outstanding 4-H Alumni. Thank you also to the collegiate 4-H members who assisted with the event setup and delivery.
It was a great time to bring both groups together to talk about the past, present, and the future. If you're not active in 4-H Alumni and Friends, please check out the website or Facebook, or contact Ryan Hensley.