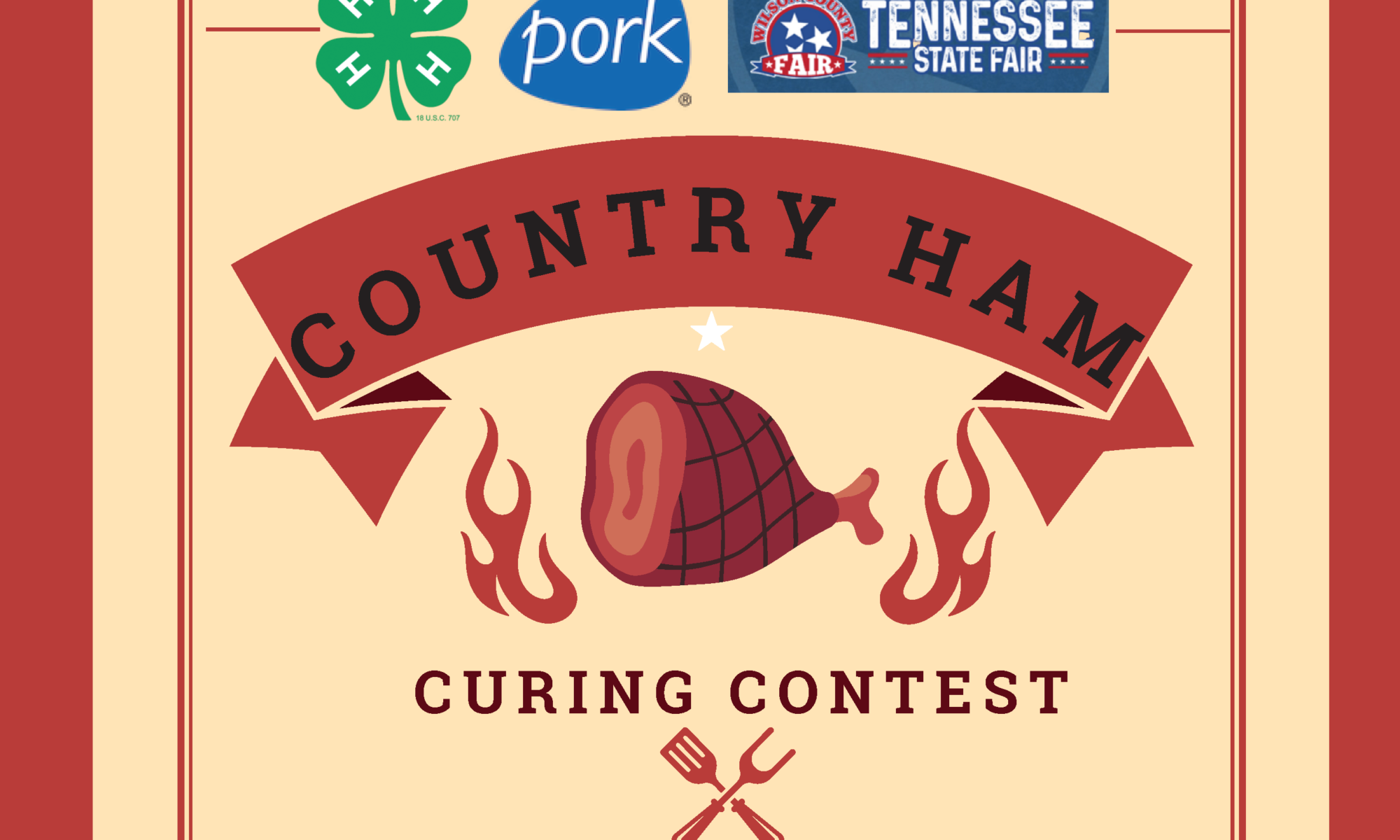 Jamie Harris, Extension Specialist
The Tennessee Pork Producers, in conjunction with the Wilson County State Fair, is excited to announce a 4-H Country Ham Curing Contest for youth in grades 4-12. The 4-H Country Ham project provides an opportunity to cure green hams, with the end project judged for prizes and a chance to compete at the state fair. 4-H Members may cure up to two hams. If a 4-H member does not have the means to secure a ham, efforts will be made to purchase a ham for the 4-H member. Counties are invited to work with a local country ham retail producer or independently on the project. 4-H members will enter the ham for judging on the county level and/or Tennessee State Fair.
The State Fair offers prizes for 1st-10th place for Explorer, Jr, Jr High, Sr Level I, and Sr Level II Ham Exhibitors. Now is the time to begin the curing process for the State Fair. Feel free to work with those you know or a commercial hammery to assist in the process. There are several youtube videos on the curing process as well.
TN Country Ham Producers: https://www.picktnproducts.org/listview/retail-country-hams.html
Please turn in the contract to the county 4-H agent by Feb. 25. This is an "on your own" project. Feel free to ask questions at porkpromotn@tds.net.