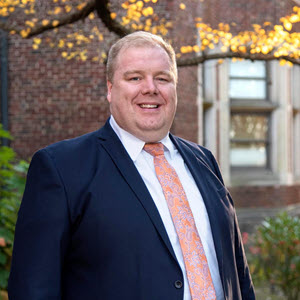 Justin Crowe, 4-H Director and State Program Leader
As I was reading through 4-H impact statements this morning (yes, we read them 😊), it made me think about impact in our 4-H organization. Of course, quantifiable numbers are important – very important. But the impact we make can't always be measured using a survey.

It does not take long, though, to look around a show ring or classroom and see countless examples of impact:
For the young person who is giving a speech for the first time, knocking knees and all, that is true impact.
For the 4-H member who takes his/her first airplane ride because of a 4-H contest halfway across the country, that is impact.
For the college student who is excited to be involved in collegiate 4-H/FFA so they can help others, that is impact.
So yes, those reports are absolutely essential. We have to demonstrate impact to our federal partners, program supports, stakeholders, etc. But don't forget the impact across from you in the extension office meeting room or on the phone with you until 10 p.m. the night before portfolios are due. You make a difference every day!