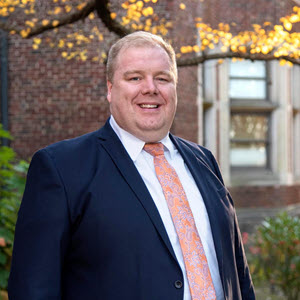 Justin Crowe, 4-H Director and State Program Leader
This past weekend I enjoyed attending the 2022 Tennessee Cattleman's Convention in Murfreesboro. This conference brings together hundreds of agricultural leaders and members of the cattle industry to discuss challenges, new ideas, and ways to work together to advance the industry.
Tennessee 4-H was well represented at the convention. Several youth participated in the speaking contest and took top honors, 4-H teams competed in the quiz bowl and participated as delegates. While there, 4-H members had the opportunity to lead the flag ceremony, meet with agricultural leaders, and visit with Senator Hagerty.
We appreciate all of our program partners who help educate our youth and provide them with countless opportunities. While I wasn't wearing my cowboy hat or belt buckle, I did have a good time. In fact, I may have been the only person there wearing a sweater vest!