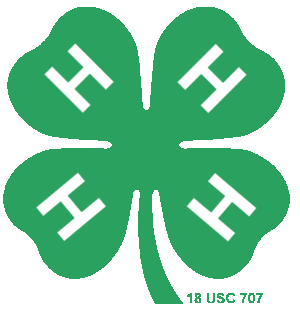 You may have read the news: "Since the pandemic began, rates of psychological distress among young people, including symptoms of anxiety, depression, and other mental health disorders, have increased." (U.S. Surgeon General Vivek Murthy, Protecting Youth Mental Health: The U.S. Surgeon General's Advisory, 2021) The Surgeon General's report also stated that "pandemic-related measures reduced in-person interactions among children, friends, social supports, and professionals such as teachers, school counselors, pediatricians, and child welfare workers. This made it harder to recognize signs of child abuse, mental health concerns, and other challenges." This report acknowledges the challenges that youth face as a result of the pandemic, and the associated reaction to the pandemic.

However, 4-H volunteers have a golden opportunity to make a difference in 2022 and help youth increase their interactions with other youth and adults. There are many face-to-face 4-H opportunities this spring and summer. Whether it is 4-H Congress, Shooting Sports competitions, one of the many 4-H Camps, Academic Conference, Livestock Shows, or 4-H Roundup; 4-H has many opportunities for volunteers to provide that important youth-adult interaction.

More information and the application to become a 4-H volunteer are posted on the website.

You can also visit the Tennessee 4-H Volunteer page on the website.
Daniel Sarver
Extension Specialist for 4-H
University of Tennessee