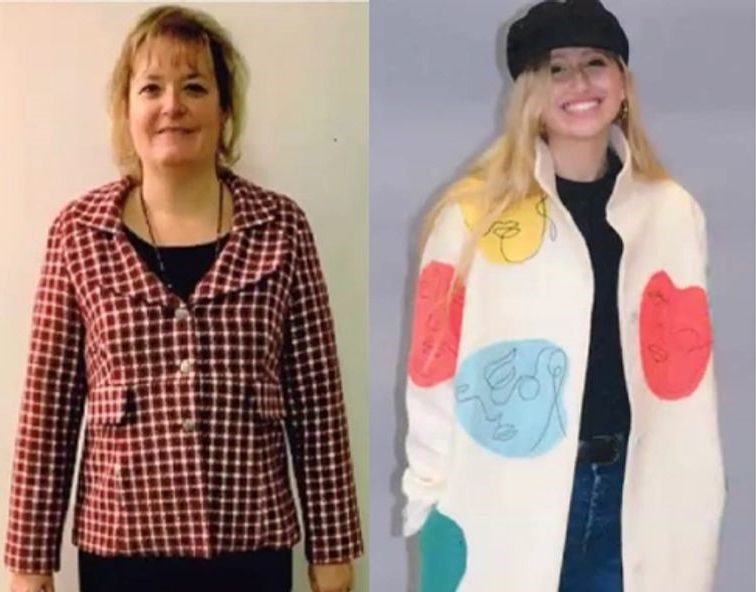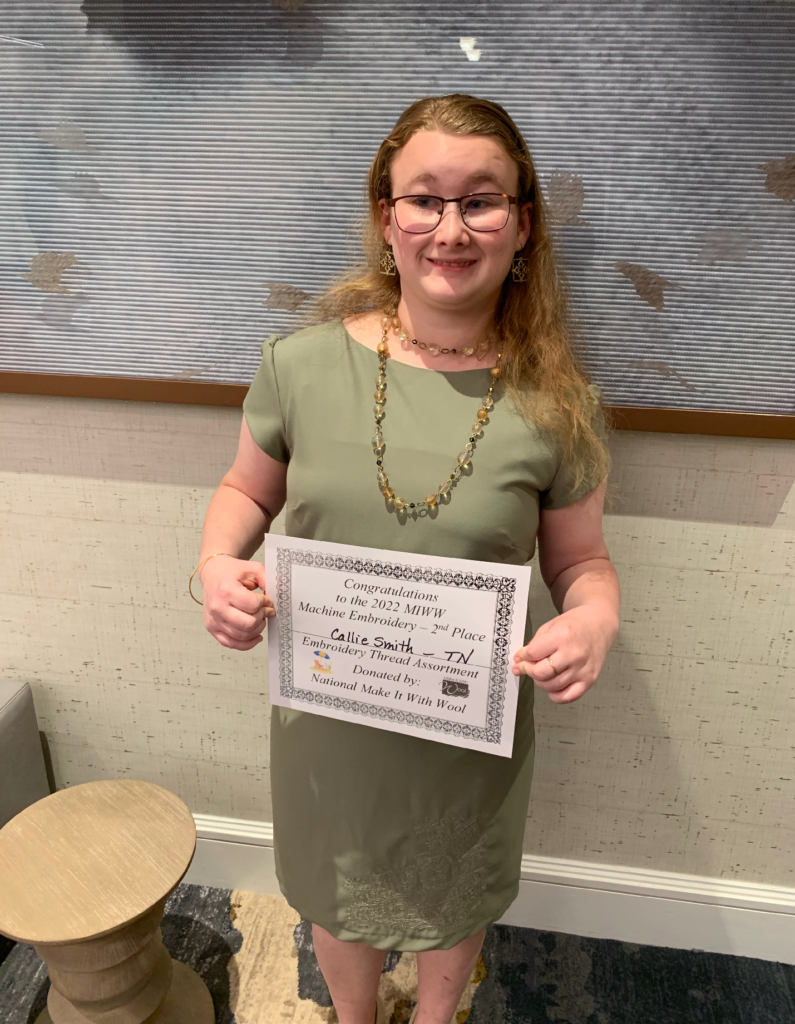 Callie Smith, Washington County 4-H member, represented Tennessee at the National Make it with Wool (MIWW) competition held in San Diego, CA. Callie was among 21 junior contestants who had won their respective state contests to advance to the national arena. Callie placed 2nd in the machine embroidery division! Her prizes included Pendleton wool fabric, various sewing notions and a special kit of tools and supplies for machine embroidery.
The MIWW contest was held in conjunction with the American Sheep Industry (ASI) Convention. Callie, along with the other contestants, attended workshops about completing their wool garment with accessories, modeling techniques, and a special workshop held by Claire Schaffer. The closing event of the ASI and MIWW convention was the MIWW fashion show, in which all contestants had their moment on the runway.
Tennessee Sheep Producers is sponsoring the 2022 MIWW contest, to be held at the Wilson County Fair – Tennessee State Fair, August 27, 2022. Entry forms and fabric swatches are due July 31. Categories include preteen (12 and under), junior (ages 13-16 yrs.), senior (17-24 yrs.), adult (25 and older), and wearable accessory. Each garment must be constructed from at least 60% wool fabric or fiber. Winners of the junior, senior and adult classes will qualify to compete at the national contest to be held in Ft. Worth, Texas in January, 2023.

For more information check out the MIWW website: https://makeitwithwool.com/welcome
Contact:          TN MIWW director Dee Wolters, twolters@bellsouth.net
                        Starla Hardin, Maury County FCE agent, 931.375.5301 or shardin4@utk.edu