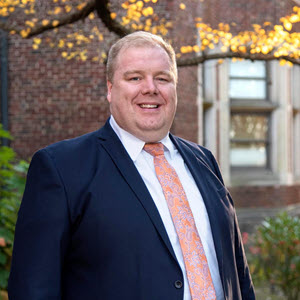 Justin Crowe, Director and State 4-H Program Leader
This week I have had the pleasure of being in San Juan, Puerto Rico for the annual American Farm Bureau Federation convention. This meeting brings together 4,000-plus agricultural leaders from around the country to discuss pertinent issues, share new and innovative ideas, and network. 
I've been joined by five state 4-H council members, four UT Knoxville collegiate 4-H/FFA members, as well as two members of the FFA state council who have joined us this week. We've had the opportunity to visit with AFBF President, Zippy DeVaul, Tennessee Farm Bureau Federation President Eric Mayberry as well as president and National 4-H Council President and CEO of National 4-H Council Jennifer Sirangelo. The 4-H members as well as the FFA members that have been here have represented our state very well as they have shared and discussed ideas related to agriculture and leadership with key leaders. Additionally, we participated in youth day where the 4-H members had the opportunity to connect with Nationwide Insurance leadership as well as attend special sessions focused on youth agricultural leadership.
Tennessee is always well represented at this national convention and Tennessee 4-H was proud to boast the largest 4-H delegation at the convention as well. We were excited to be here in San Juan and look forward to continued partnerships with the Farm Bureau Federation in Tennessee.