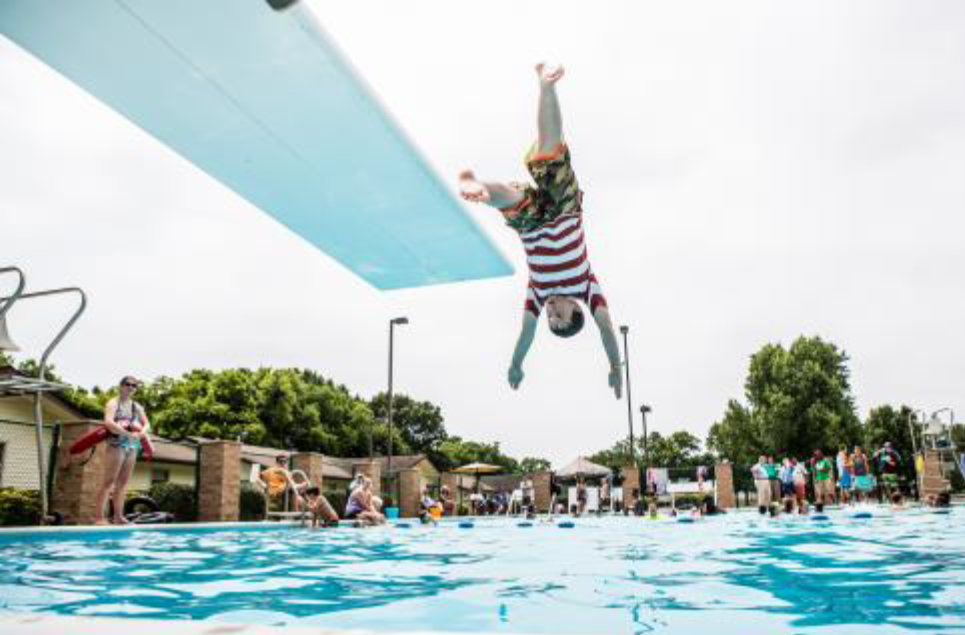 The following article was published in Extension News You Can Use, 11/29/18
KNOXVILLE, Tenn. – Tis the season for family gatherings, stockings, presents and holiday baking. But for some families, being together around the holidays provides the perfect opportunity to discuss summer plans. When to visit grandparents, when to go to the beach and other conversations will likely happen as families gather together to close out the year. University of Tennessee Extension specialist Daniel Sarver encourages families not to forget 4-H camp as they plan for summer 2019.
According to Sarver, "Sometimes physical togetherness facilitates making summer plans. Family vacations and who is doing what when are the types of conversations that might happen over the holiday dinner table. But don't forget about summer 4-H camp for youth and teens."
Registration for 4-H camp also makes a great holiday gift for a youth who doesn't need another gadget or already has too many toys. "Lots of people give gifts that are experiences, like concerts or an outing. But 4-H camp is an experience that teaches students life skills, and gets them excited about learning. 4- H Camps follow the experiential learning method of 'Do, Reflect, and Apply.' So, youth at camp are engaged."
Tennessee 4-H operates summer camps in Columbia, Crossville and Greeneville, and Extension agents in every county in Tennessee can provide more information. Any child in the fourth through twelfth grade is eligible to be part of a 4-H camp program and leadership opportunities are available for older youth.
If you are interested in your child attending a 4-H camp, please contact your local county Extension office. The mission of Tennessee 4-H is to provide research-based Extension educational experiences that will stimulate young people to gain knowledge, develop life skills, and form positive attitudes to prepare them to become capable, responsible and compassionate adults. For more information, visit the 4-H Website.
The University of Tennessee Institute of Agriculture celebrates 50 years of excellence in providing Real. Life. Solutions. through teaching, discovery and service.
Contact:
Daniel Sarver, UT Extension State 4-H Office, 865-974-2128