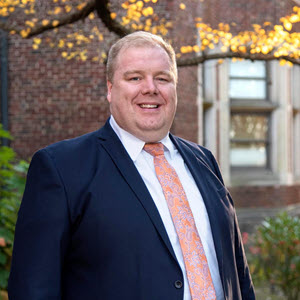 Justin Crowe, Director and State 4-H Program Leader
I often hear that 4-H members are tomorrow's leaders. Well, that's not untrue. They are, though, leaders today.

Tennessee 4-H provides young people with training and resources to help them grow as caring and compassionate citizens and leaders. One example is our state 4-H council team. These young people serve as the official ambassadors for our organization and help plan statewide 4-H events.

Recently, they held their fall meeting in Lebanon where they worked on important topics such as public speaking, becoming an advocate for agriculture, and how to build up a team. These young people are a prime example of how 4-H prepares youth to be leaders today.

In addition to being on the state 4-H council, these teens are leaders in their local and regional 4-H programs, and in other youth-serving organizations. Many of them hold leadership roles on boards and committees across our nation.

These young people would not have the leadership opportunities without the hard work and dedication of 4-H agents, program assistants, and volunteers who have built up foundational skills to prepare them for their current roles on state 4-H council. I see the incredible end result.

As always, thanks for what you do!