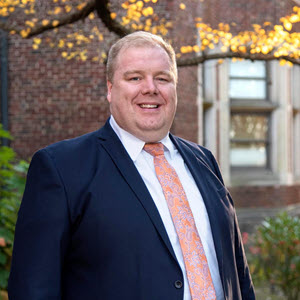 Justin Crowe, Director and State 4-H Program Leader
Wow, this year has already flown by! I feel like we blinked right after the holidays and now it's the middle of February. It seems in the 4-H world that nothing really ever slows down. I'm sure many of you are working on your 4-H club meetings, listening to young people give demonstrations or present art posters, listening to speeches, etcetera. Many of you are gearing up for 4-H camp and thinking about camp signup and promotion. For me, the upcoming week is really focused on partnerships. I have several meetings with new and current stakeholders and program partners, discussing how we can strengthen our relationship between 4-H and the organization, or start a new relationship in some cases.

I've heard from several of you that sometimes you feel overwhelmed with the number of emails that you get with all the information that comes out in the 4-H Ideas Newsletter, etcetera, etcetera, etcetera. I understand that. I get it. I know that we get inundated with information all the time and then there are sometimes you just want to ask questions. Therefore, I want to make sure that I'm doing the best job I can in communicating with you. Beginning in March, we will have a monthly touch-base with me called Coffee with Crowe. Although I am not a coffee drinker I will have my half-sweet, half-unsweet tea ready to go.  This'll be an open forum zoom where you can submit questions in advance and I'll address them and/or ask questions during the actual session. I want to hear from you, I want to hear your excitement from your county, and I want to hear your concerns and frustrations. I want to know how I can best support you all and in turn, our state 4-H team can best support you all.

Additionally, I will be working with Trudi to set up dates in April where I can visit county clusters and have a sit-down conversation with those that want to visit. I'll show up if you'll show up. I want to hear from 4-H agents and program assistants about the thought they have related to our program, their concerns etcetera. It'll just be you all and me in the room, no one else. I want to hear from you and I want to see how I can support your work so be looking for dates and signups coming out in the coming days.

I say this often and I mean it from the bottom of my heart, I appreciate what each one of you all do that I'm aware of and what you do that I'm not aware of. Thanks for making the best better and have a great week ahead.