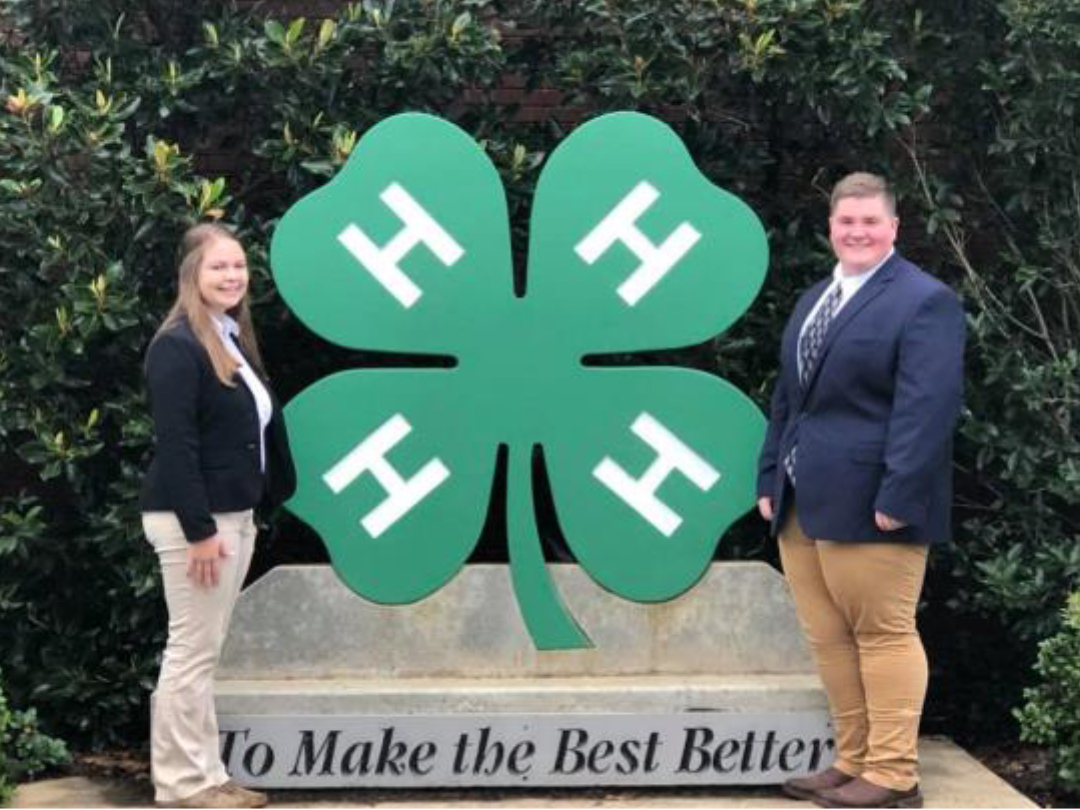 Dannie Lowrey Bradford, Marion County Extension Agent
Have you ever watched a distinguished figure speaking in front of tens, hundreds, even thousands of people with ease? You may wonder how they can overcome one of the greatest fears of humanity – public speaking. While some people are born with the gift of pub- lic speaking, most speakers have trained themselves to become effective communicators with large groups of people. Usually, this training involves giving presentations over and over again until you learn what works best for yourself and your audience.
Public speaking and presentation skills are becoming more important in the workplace with the advent of new technology. Businesses and companies are consistently seeking out potential employees that can speak eloquently to large groups. Marion County 4-H takes workforce preparation and communication skills very seriously when it comes to our students. We want each child to learn the importance of these skills early in life. Two of our students who have done just that are Maddie Ashburn and Brandon Bass.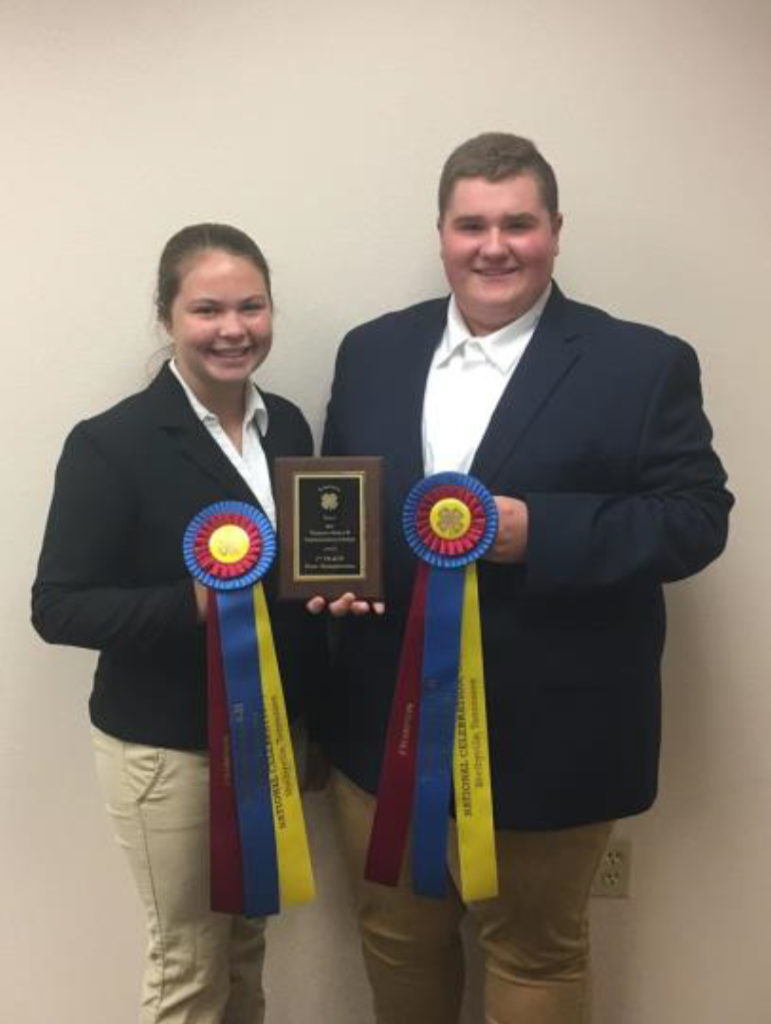 These two are the epitome of differences when it comes to 4-H. Maddie has been heavily involved with Marion County 4-H since her first day as a 4th grader. She is no stranger to public speaking, competing on judging teams, running for office, or leading an activity with a group of younger youth. However, Brandon moved to Tennessee having no previous 4- H experience. With some coaxing, these two decided to enter the Tennessee State 4-H Horse Communications contest.
The first big question each had was, "What are we going to present?" After a few hours of research, it was decided they would present injection and vaccination techniques for horse owners. Admittingly, Maddie and Brandon were both a bit nervous about the strict time requirement of 10-15 minutes not including citations. Both students put in hours of research to get the most up to date, reliable information for their presentation, which they titled, "Needles, Vaccines, Injections – Oh My!"
Their first formal presentation in June was a bit rough, but nevertheless they won the state contest. As state winners, Maddie and Brandon were invited to present at several other contests including the Southern Regional 4-H Horse Championships in Perry, GA, the All-American Quarter Horse Congress in Columbus, Ohio, and the Eastern National 4-H Horse Champion- ships in Louisville, KY. Maddie and Brandon worked nonstop practicing and preparing for these contests. There have been many late night, early morning, and weekend practices. At one point going as far as practicing one final time at 1:00 in the morning the night before a contest.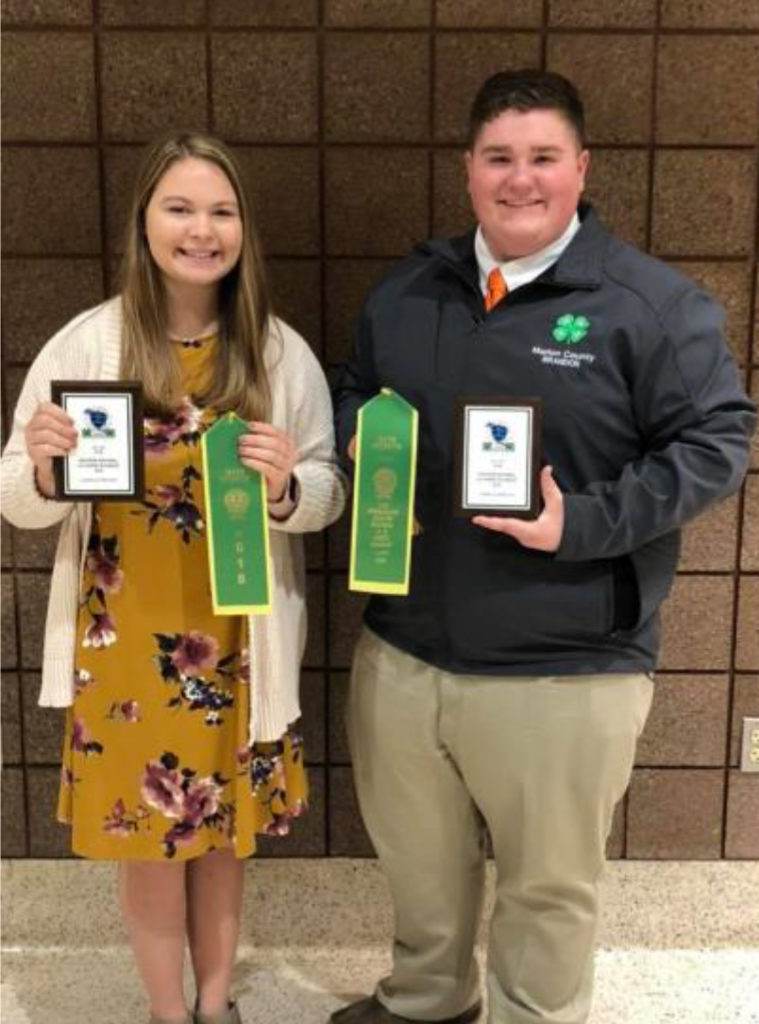 They've shared a lot of laughs, overcome disappointment, and learned more than they ever thought possible all while demonstrating the high- est level of persistence and class.
Congratulations on being a top 10 finalist in the nation Mad- die and Brandon!