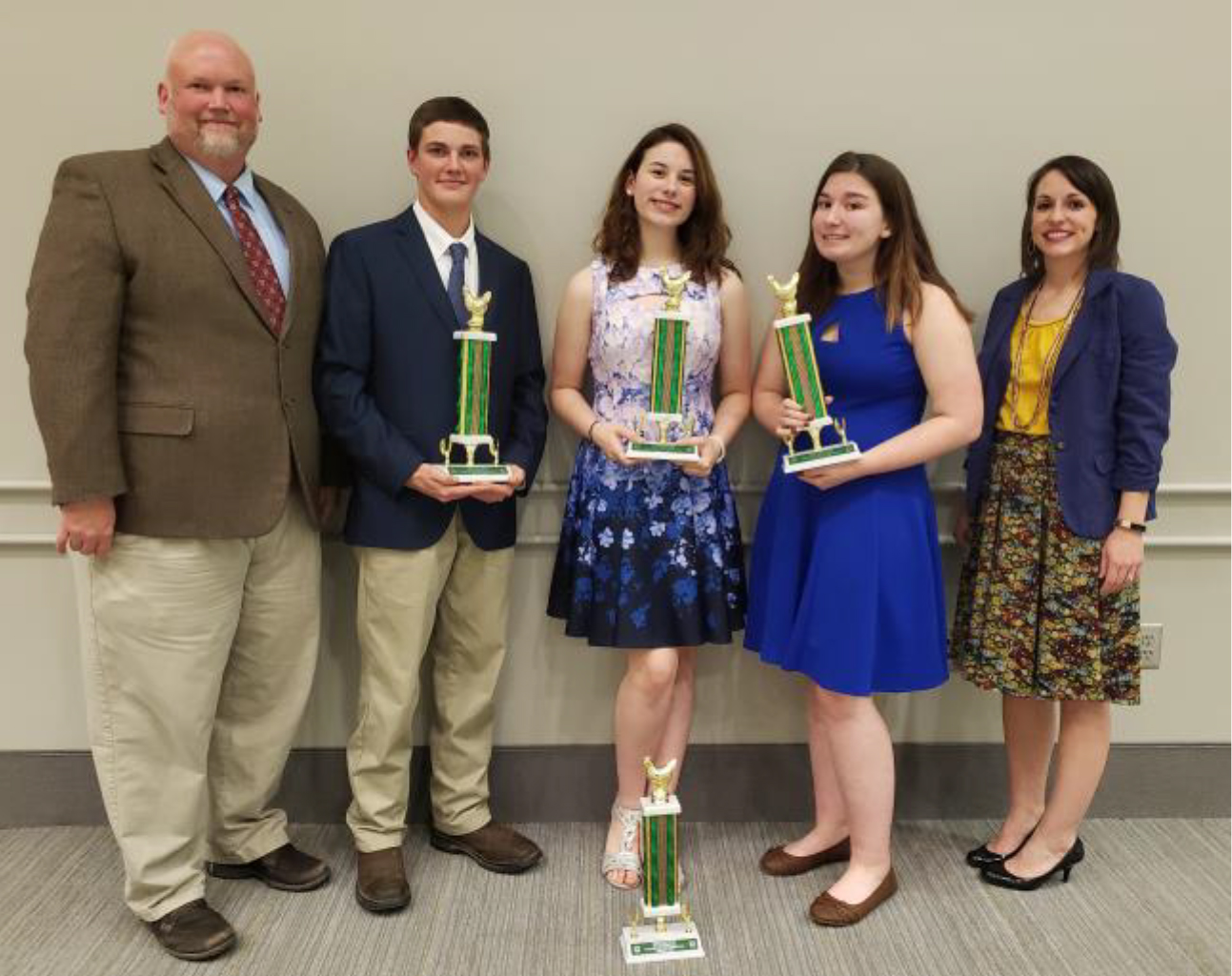 Leigh Fuson, Extension Agent DeKalb County
DeKalb County 4-H members recently traveled to Louisville, Kentucky for the National 4-H Poultry and Egg conference to represent Tennessee in the poultry judging contest. The group was led an accompanied by Agent Johnny Barns and Agent Leigh Fuson. The team consisted of Clayton Crook, Lily Martin, and Megan Price and they outshined the competition in one particular area: market eggs. Mar-tin was 2nd high individual in the category, Price 5th, and Crook 7th, which earned them the number one spot. Overall, the team placed 15th nationally in this competitive contest. Other highlights of the trip included touring Churchill Downs, the Louisville Slugger factory, and attending the poultry careers workshop.
"Even though we only had three team members and had a slight disadvantage going in, we still brought some trophies home to DeKalb County," said Crook. "I was so shocked when they called my name for 2nd place and completely lost it when our team won 1st. I was really proud of everyone!" exclaimed Martin.
This trip was a once in a lifetime opportunity for these DeKalb County 4-H members, and they represented Tennessee very well. We want to thank everyone in the community for all their support and well wishes.