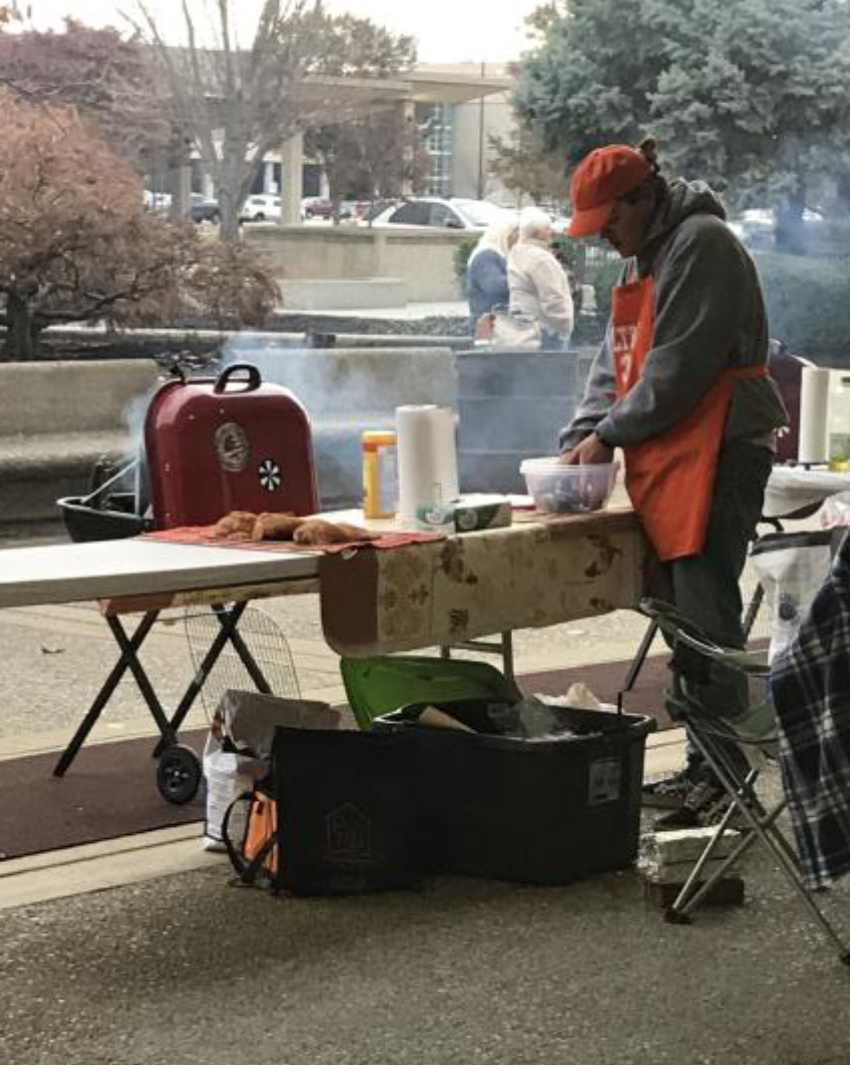 Staci Foy, Extension Agent Henry County
Hansford Scott competed in the National Chicken BBQ contest for Tennessee on November 21. He won reserve champion in the contest, competing against twelve others from across the country.
Hansford was accompanied at the contest by his parents, Jill and Doug Scott. The first day of the conference was devoted to fun, exploring, and making new friends. They enjoyed a workshop on careers in the poultry industry. A tour of Louisville included stops at the Louisville Slugger museum and Churchill Downs. They wrapped up with a night of bowling, pizza, and pool with the other delegates and their families.

Day 2 began bright and early with grills firing up at 8:00 a.m. Hansford was given a grill to use and three chicken halves. He had to supply all of the other equipment for the contest. He had two and a half hours to build fire, cook, and turn in his chicken halves. After the grilling, the contestants had to give a 10-minute presentation on the broiler industry and food safety.
That evening, a banquet honored all of the contestants in the various contests. Hansford and his family were so excited to hear his state and named called out for second place in the contest. He was awarded a gold pin and $200.
The National Chicken BBQ con-test is part of the National 4-H Poultry and Egg Conference, held in conjunction with the North American International Livestock Expo. Along with the chicken BBQ contest, 4-H members from across the country competed in turkey bbq, poultry judging, avian bowl, and egg cookery demonstration.