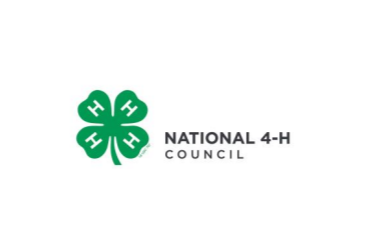 Ryan Hensley, Executive Director, Tennessee 4-H Foundation
The Young Alumni Advisory Committee (YAAC) is comprised of eleven young 4-H alumni, between the ages of 18-22 at the time of election, who work to support National 4-H Council and advise the Board of Trustees.
he role of the YAAC member includes the following:
Youth Voice: Members will offer their perspective and insight as young 4-H alumni to National 4-H Council, the Board of Trustees, Cooperative Extension and other friends of 4-H through regular and ad hoc meetings and conference calls.

Ambassadorship: Members will act as spokespeople for the 4-H brand through public appearances, including but not limited to Board of Trustees recruitment & engagement, meetings with current & potential partners, and speaking engagements at a variety of events, meetings and conferences. Additionally, members will serve as brand ambassadors through digital/social media and potential media interviews.
YAAC members will elected by National 4-H Council's Board of Trustees and will be expected to meet the following requirements for service:
• Be between the ages of 18-22 as of July 1, 2022
• Have a minimum of 3 years of past involvement in 4-H
• Have demonstrated 4-H leadership at the county and/or state level
• Be able to commit to a three-year term as a committee member
• Be willing to represent 4-H as a spokesperson through personal digital/social channels, through Council-owned channels or through external media or speaking opportunities
• Be willing to abide by Council's Code of Conduct

During their tenure, YAAC members should expect the following time commitment each year:
• Official YAAC Meeting Participation: Members should participate in a minimum of four out of six scheduled Committee meetings during the YAAC year. When it is safe to do so, two in-person meetings (in February/March and September) are required except in extenuating circumstances (ex: study abroad). Four of the scheduled meetings will be via teleconference. Meetings are expected to take place during September, November, January, March, May, July.
• Ad-Hoc Meeting Participation: As advisors to National 4-H Council and its Board of Trustees, additional meetings may be scheduled. These additional meetings are encouraged but are not required.
• •Ambassadorship: Throughout the year, opportunities may arise to serve as a 4-H ambassador in various capacities around the country. Though there is not a set number of ambassadorship opportunities each member is expected to meet, we do request that, as possible, members make a concerted effort to be available to travel for ambassador roles. On average, members can expect to receive 1-2 offers to serve as an ambassador outside of regularly scheduled meetings. Typically, this will include an overnight stay. National 4-H Council can provide an excuse note to your university or employer. All travel costs for in-person meetings and ambassadorship opportunities will be paid by National 4-H Council.
Young Alumni Wishing to apply must be nominated by a 4-H Professional or Volunteer.

Learn More and apply online