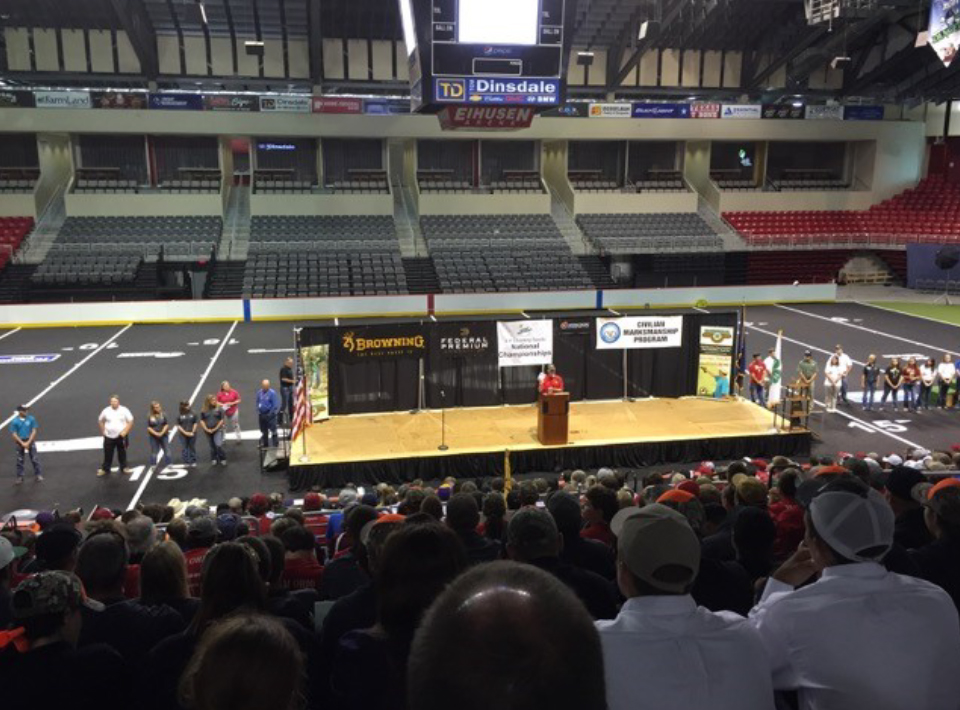 Daniel Sarver, Extension Specialist
13 Tennessee 4-H members have won the right to compete in the National 4-H Shooting Sports Championships as a member of the Tennessee State 4-H Team. This national competition will be held on June 25 – 30, 2017 in Grand Island, NE.
Tennessee is fielding a team of 13 high school 4-H youth from 12 counties through- out Tennessee to compete in this national event. Tennessee 4-H youth will be competing in the disciplines of Air Rifle, Compound Archery, Recurve Archery, and Shotgun.
Over 35 states are expected to participate in this National 4-H event. The members and adult coaches of the team are:
| First | Last | County | Discipline | Role |
| --- | --- | --- | --- | --- |
| Sandra | Flood | Shelby | Air Rifle | Coach |
| Davis | George | Shelby | Air Rifle | Competitor |
| Nathan | Hagan | Weakley | Air Rifle | Competitor |
| Jimmy | Arms | Putnam | Compoud Archery | Coach |
| Jeremiah | Andress | Sumner | Compoud Archery | Competitor |
| Dawsen | Arms | Putnam | Compoud Archery | Competitor |
| Dalton | Greer | Cheatham | Compoud Archery | Competitor |
| Calvin | Weeks | Henderson | Compoud Archery | Competitor |
| Susan | Foster | Williamson | Recurve Archery | Coach |
| Rebecca | Foster | Williamson | Recurve Archery | Competitor |
| Mahayla | Goedde | Lincoln | Recurve Archery | Competitor |
| Ian | Terrell | Williamson | Recurve Archery | Competitor |
| Darby | Payne | Giles | Shotgun | Coach and State Coor. |
| Lincoln | Dillman | Knox | Shotgun | Competitor |
| Jordan | Osborne | Giles | Shotgun | Competitor |
| Emily | Phillips | Monroe | Shotgun | Competitor |
| Justin | Spaid | Perry | Shotgun | Competitor |