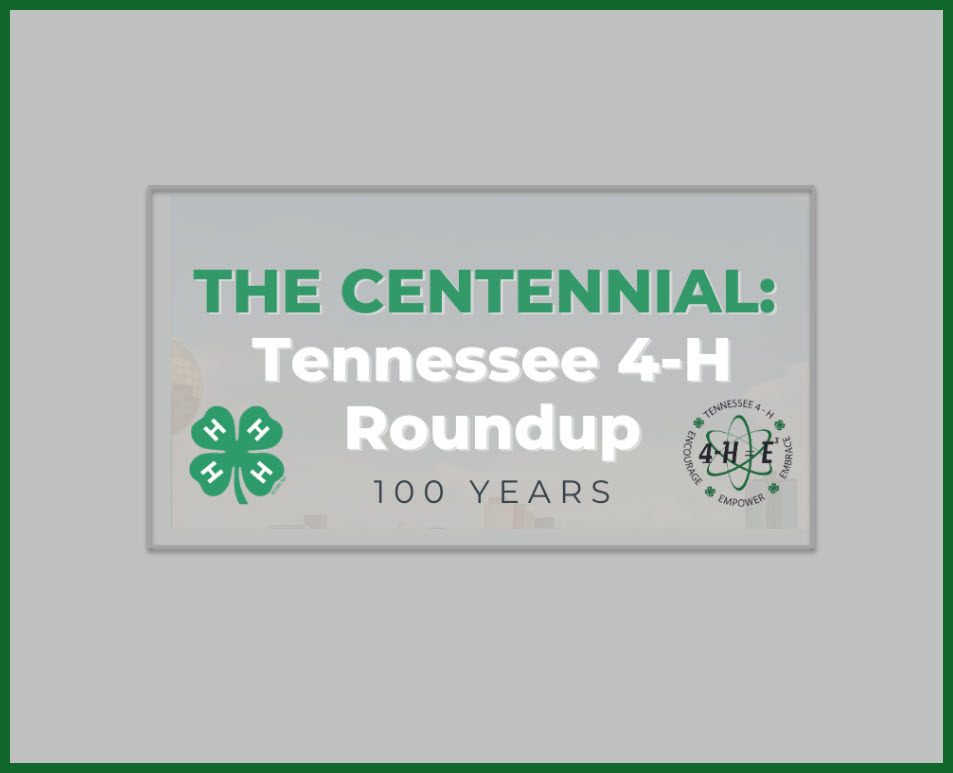 For Immediate Release
March , _____2018
Contact:_____________ (agent name)_____
____________(county)_____ County 4-H Agent
Phone:____________
Local Youth to Attend Annual Tennessee 4-H Congress
For the 71st year, 4-H members from across Tennessee will gather to participate in Tennessee 4-H Congress. The annual event, which will take place March 18-21, gives 4-H'ers the opportunity to learn about the day-to-day functioning of state government by assuming the roles of state representatives and senators. Since its beginning in 1948, 4-H Congress has given some 37,000 4-H'ers and volunteer leaders firsthand experience in state government.
Approximately 400 high-school-age 4-H'ers from all over the state will meet to become legislators and form a "junior" state Congress. They will have an opportunity to debate and vote on youth-oriented bills in the House and Sen- ate Chambers. In addition to learning about government and their state capitol, delegates will compete in public speak- ing, poster and essay contests. 4-H'ers will also be competing in the leadership and citizenship projects for college schol- arship money and trips to the National 4-H Congress in Atlanta. The theme for this meeting and for all 4-H programs in 2018 is "Tennessee 4-H: Branching from Our Roots."
"Tennessee 4-H Congress is one of the highlights for our 4-H program," said (insert agent name) _, _ (name of county) ___ County 4-H Agent. " The event helps youth better understand government and the legislative process and how they can be a part of this citizenship experience in order to make a difference."                                                                                                               
In addition to project competition and learning about state government, delegates will participate in a number of other activities including the Tennessee 4-H Congress Pageant, a luncheon on the General Jackson Showboat, the election of the 2019 Tennessee 4-H Congress officers, the inaugural ball and a service-learning project.
The theme for the 2018 Tennessee 4-H Congress service project is "Our Hands to Larger Service." Delegates are being challenged to collect items to benefit families who are being served by the Ronald McDonald House in Nashville. Tennessee 4-H Congress delegates are asked to bring items which will be donated to the Ronald McDonald House to benefit children and families.
"Service opportunities are a very important component of the 4-H program," said Dr. Richard Clark, Assistant Dean and Department Head for 4-H Youth Development/ALEC. "Last year, 4-H'ers statewide performed 627,396 hours of volunteer service at an estimated value of 12.6 million dollars. Through the service-learning projects, our 4-H'ers learn that they can really make a difference in their communities."
Representing ____________________ County at the 2018 Tennessee 4-H Congress will be ________________________________________ (insert delegate, agent, and adult volunteer names) ________________________________________.
4-H is the Youth Development program for University of Tennessee Extension. 4-H teaches leadership, citizen- ship and service learning to more than 179,000 youth in grades 4-12. 4-H also has more than 5,000 adult volunteers. UT Extension is one of four units in the UT Institute of Agriculture.