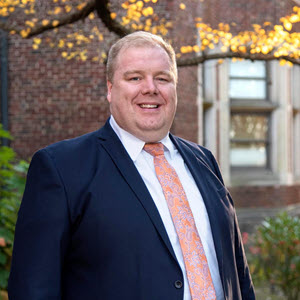 Justin Crowe, Director and State 4-H Program Leader
Recently, I had the privilege of being invited to the third annual Houston County Fair and 4-H awards program. If you've never been to Houston County, you may not know the county seat is Erin, which is known for the Irish festival. When you visit Erin, you'll see lots of shamrocks in town and around the county, but for this particular event, I saw lots of 4-H clovers and saw many young people being recognized for their 4-H project work. I was invited to the awards program by Robin Freeman at the Extension office where she takes an active part in fair leadership.

I was greeted by 4-H volunteers on arrival and had a chance to see an amazing facility that the Houston County Fair Association has purchased and is transforming into a venue for lots of activities for county residents. The awards program was a great success, and I enjoyed hearing from Polly Fussell, who is a former state 4-H staff member from Erin and a longtime 4-H supporter as well as Brooke Compton, 4-H agent in Houston County. They were recognized for the many activities they participate in, and five of the youth had their country hams auctioned off where they participated in the 4-H country ham project.

County fairs are important.
Rural life is important.
And of course, 4-H is absolutely important.

Special thanks to Robin, Brooke and the county Extension office for extending an invitation and for being such wonderful hosts.
Thanks for all you do every day, friends.